Imagine being able to walk into a dealership, and being able to buy a 3D printed car, designed as your dream car, and then drive it home the next day. This sounds crazy, but it will soon be a reality in 2015, Local Motors debuted its 3D printed car named "Strati" at the International Manufacturing Technology Show in Chicago, and its stirred up quite a buzz.
No tools, dyes, patterns, or wasted materials, its as efficient as it gets. Strati is made entirely of carbon fiber, one of the worlds lightest and strongest materials, combined with plastic, it only takes 44 hours to print, and only has 50 parts to assemble to create the finished product.S
trati has a Renault Twizy electric power train, and weighs in at about 1500 lbs. A gas powered model is going to be an option according to Jay Rogers, CEO of Local Motors.
Since its not a production car it only has a top speed of 40mph, and has no creature comforts, its as bare bones as it gets, but it gives a glimpse of the future for the automotive industry.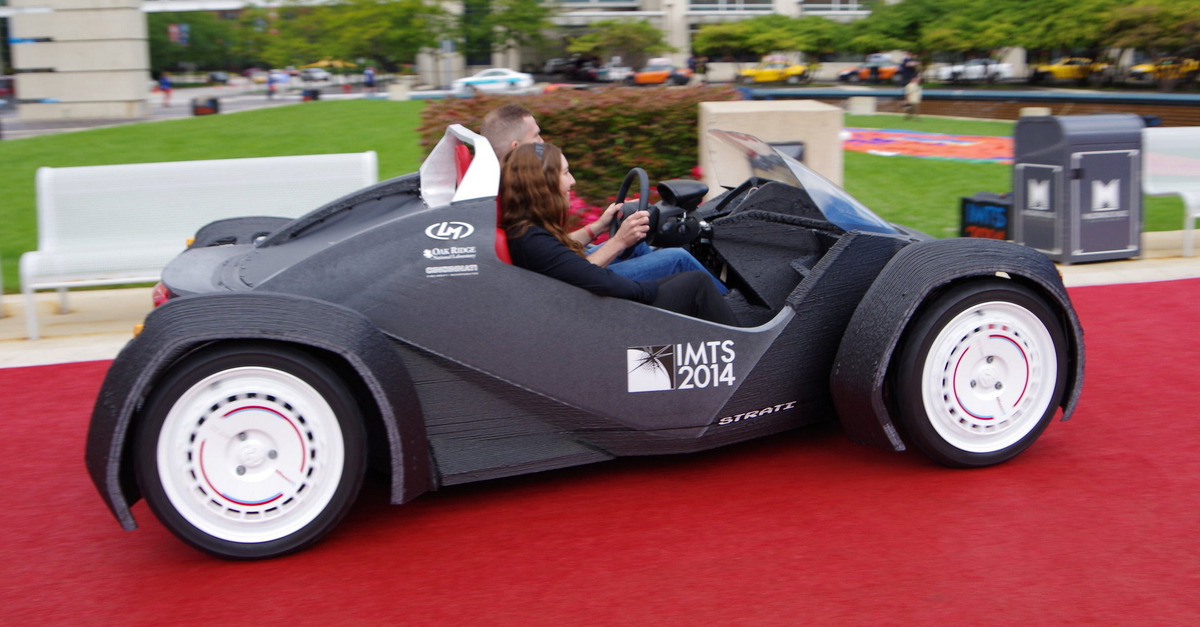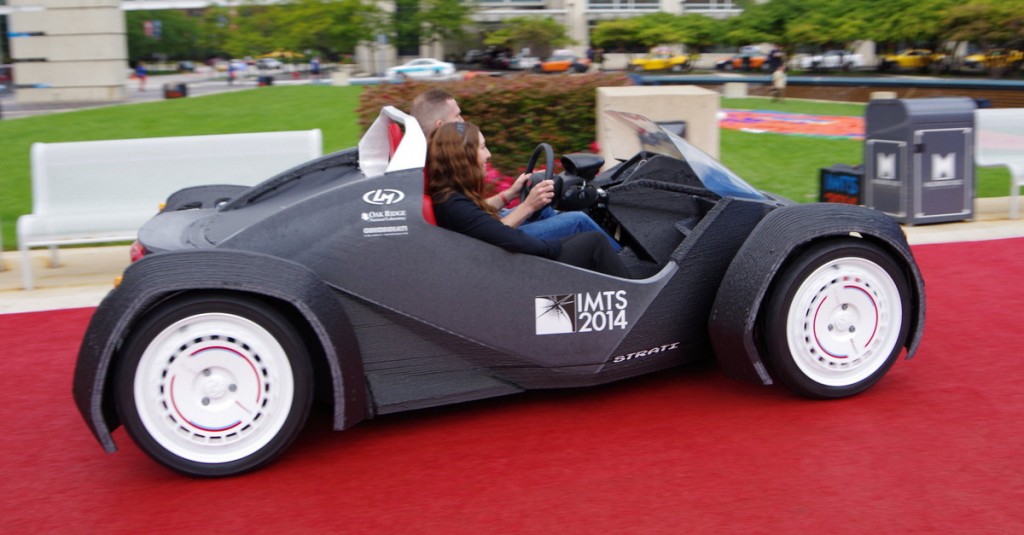 By mid-2015 the Strati will be a legal road going car, and will probably go through many development changes to get the final product, a base model Strati will cost around $18,000 USD. Local Motors is mostly known for their street legal baja truck, the Rally Fighter, but now is going to be changing the automotive world forever. You can tell its a 3D printed car by looking at the body up close, its a little lumpy.
Strati's first ever test drive goes perfectly as shown in the video.
Local Motors Rally Fighter, the ultimate offroad toy. They're known for efficient building of cars. The Rally Fighter has many parts off of other cars, the tail lights come from Honda, the headlights from Toyota, the engine and transmission from Chevrolet.