So, you're a young guy, looking to purchase his first car, congratulations! You are probably considering things like fuel economy, horsepower, number of doors, or a variety of other things. I'm here today, to tell you to throw that all out the window, because I have already gone through this struggle, and I believe that I know the perfect first car for a guy.
Jeep Cherokee
You've probably heard some bad things about Jeeps, "they flip over easy", "they get terrible gas mileage". But, I personally believe that have far more pros than cons.
1. Size
They're the perfect size for a first car. The Jeep Cherokee is compact, but large enough to haul around your friends, and your gear. The back seat is a little tight, but as long as you're not 6'5 you'll fit just fine. They're super easy to park, and get through drive-through food chains, because thats what every teenager does.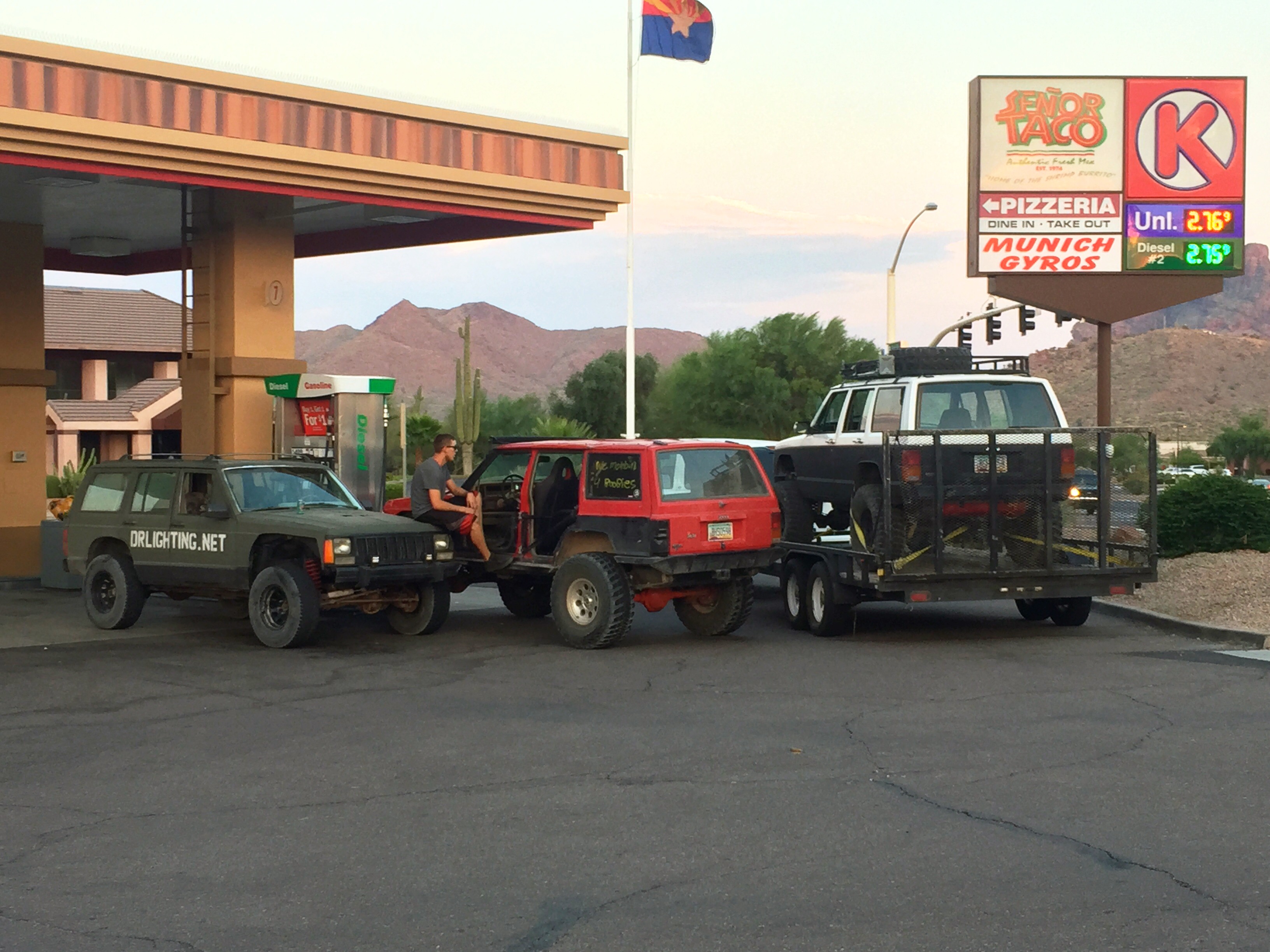 2. Engine
The AMC inline-6 is known for its bullet proof reliability. It will run in damn near all conditions, and seem to run forever. Both of my Cherokee's that i've personally owned have had 210,000+ miles and ran perfectly.
They are known for being a little temperamental with cooling, but that aside, they're an excellent engine. By no means is the inline-6 powerful, but it makes lots of torque, which is exactly what you want for off-roading.
3. Off-roading
If you've never been off-roading, it probably sounds like a silly thing to do to you. But, the first time you go off-roading, you'll be hooked, I promise you. Most Jeep Cherokee's are 4WD, making it easy to go pretty much anywhere.
The Cherokee is also very lightweight thanks to its unibody construction, meaning it doesn't have to try very hard to go the places you want. It also has a coil-spring suspension up front, giving it excellent articulation, and a leaf-spring rear suspension, making it very stable.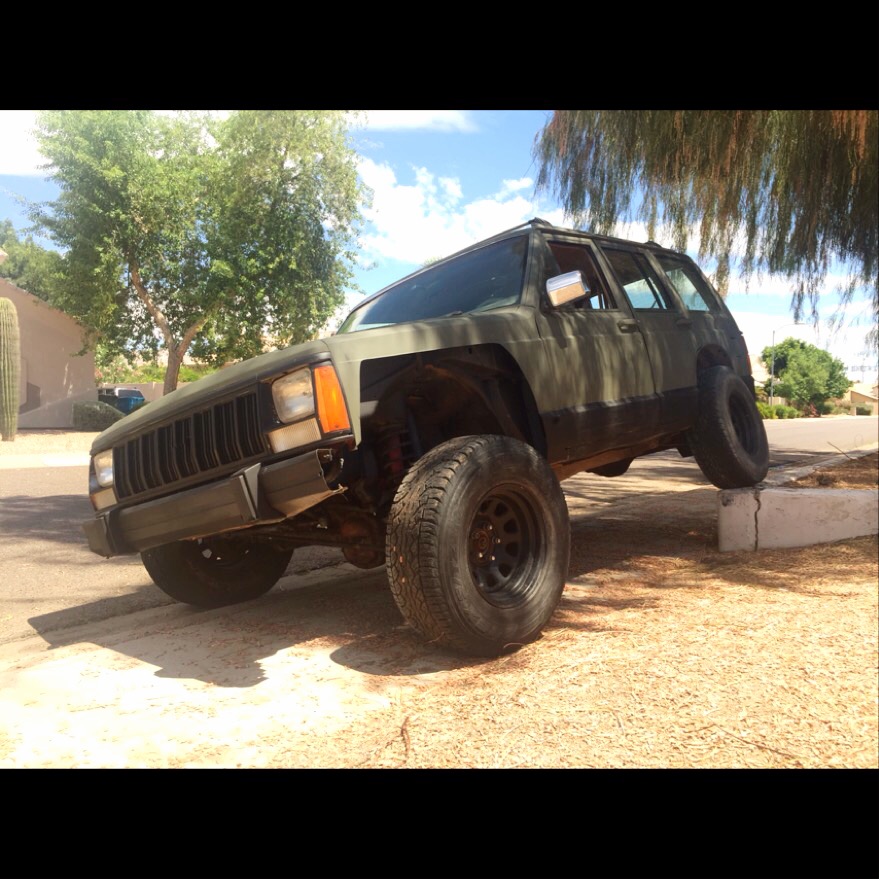 4. Price
Cherokee's are dirt cheap! There's loads of them laying around, so prices are low. There's also a huge following for the Cherokee, meaning that the after-market parts are nearly endless, and pretty cheap too.
Depending on the location you live in, Cherokee's can be bought for $1,000 – $4,000. Insurance is typically very cheap too, since is it considered a station-wagon/suv, which is pretty important when you're a teenager with a small budget.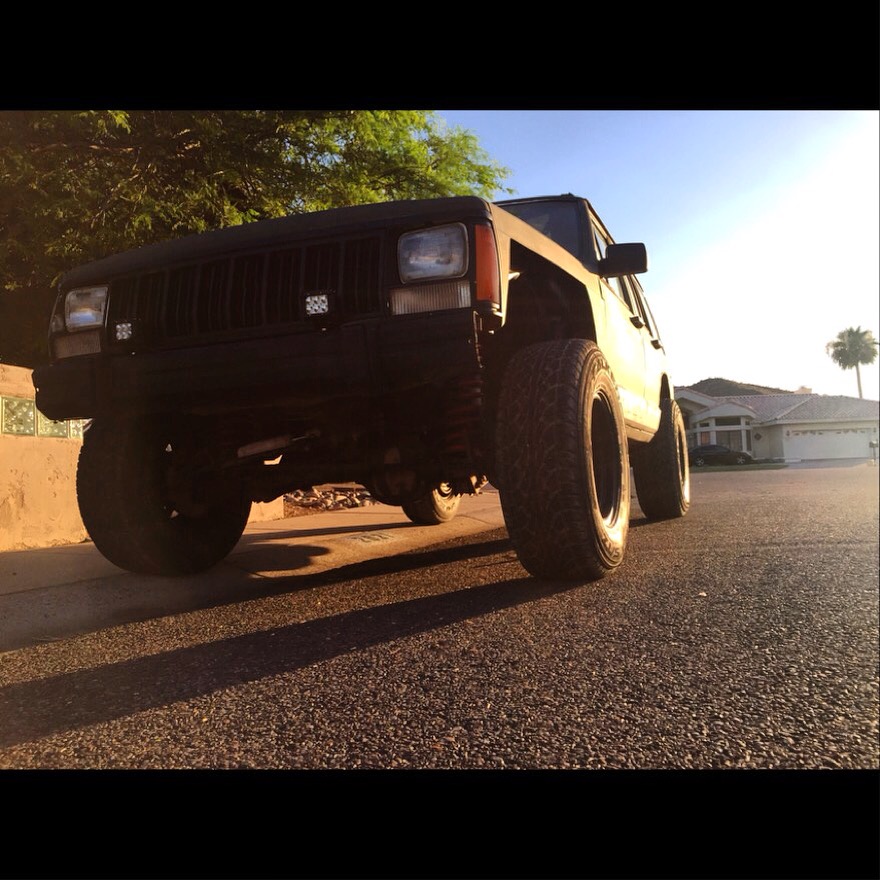 Buying Guide
Im going to give you quick run down of what to look for when buying a Cherokee.
Rust
Rear mail oil leak, a very expensive fix.
Oil pan leak
Over-heating, very common problem
"Death-wobble" which can be a pain in the rear to repair
Leaky rear brakes
Do not get anything expect the 4.0L inline-6!
The inline-6 inherently has a lot of lifter-tick, so don't let that scare you away
These are the most common problems for Jeep's. But none of these problems are deal breakers, just use them to your bargaining advantage. I would recommend staying away from certain year Jeeps, heres an overview of the Cherokee from 1984-2001
1984-1986 had a V6 motor, stay away from it! (NO!!)
1987-1990 the "renix" motor, I personally stay away from these ones, but some people swear by the renix motor. (Meh)
1991-1995 the "high out-put" motor. More horse-power, much stronger Chrysler 8.25 rear axle replaces the Dana 35 rear axle. (Good)
1996 OBDII introduced, much easier to diagnose issues (Good)
1997-2001 improved rear axle shafts, stronger u-joints in the front axle. (Good)
1997 wiring can be a little messy (Bad)
1999 head crack problem (NO!!)
2000 coil-on-plug ignition (Meh)
2001 low-pinion front axle (Bad)
I personally recommend the 1991-1995 year Cherokee's, these years seems to have the least amount of problems, and seem to be the most reliable.
Overview
The Jeep Cherokee is perfect for a first car because of its reliability, simplicity, off and on road capability, and its price. It's also great for someone who wants to learn about working on cars, or just loves to tinker with cars. With over 3 million Cherokee's made, its easy to find a nice one, purchase it, and have a great time.