Back in its time, the Honda S2000 was the first to have the highest power output a naturally aspirated car can produce. That's one of the reasons why this sports car became so iconic up to this date.
The Honda S2000 AP1 was capable of producing 247hp under the compression of 11.7:1. It was all thanks to the legendary F20C engine that the Honda S2000 is using.
Modifying a fast car to make it even faster is kind of an overkill, but the car modification scene begs to differ. With the large presence of aftermarket parts manufacturers in the car modding scene, it is possible to make the Honda S2000 an even faster sports car.
The simplest thing to do is to add a simple aftermarket component that will feed cold air into the engine to make it burn the fuel more efficiently: thus, the air intake system.
There are a lot of air intakes currently available in the market today. They usually have something innovative to offer, but all of them are capable of adding a bit of extra horsepower to the already powerful Honda S2000.
Aside from that, air intakes can also give you some benefits too, like better fuel economy, an increase in torque output, and a sweet underhood sound that you will truly love.
That's why if you want to know what are the best aftermarket air intakes suitable for the Honda S2000, you need to see the list below. It features the best air intakes you can get for a Honda S2000.
Check it out!
#1 K&N Cold Air Intake Kit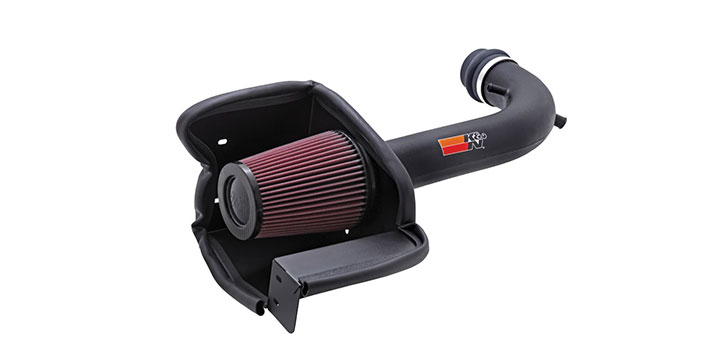 Manufacturer: K&N Engineering
Features: Roto-molded HDPE intake tube
Power Gain: 9.56hp
Compatibility: Honda S2000 AP1 & AP2 (2001-2008)
Ask any car enthusiast this question: "When you hear the word 'air intake', what's the first name that comes to mind?" The answer will most likely be K&N. This brand of the air intake system is one of the most popular brands of air intake system available for most modifiable cars.K
&N Engineering is known for the quality and reliability of their air intakes, and for the case of the Honda S2000, it's the same.
The K&N cold-air intake for the Honda S2000 features a rotomolded high-density polyethylene (HPDE) as the intake's housing. This is ideal for keeping the heat from the engine bay out of the incoming air because you know, the engine doesn't appreciate hot air.
The construction, design, and layout of this air intake system is intended to keep the airflow as optimal as possible.
What makes the K&N air intake system impressive is its reliability. Previous customers who bought and used K&N intake systems and their filters have expressed their deep satisfaction with the product. And also, it offers the Honda S2000 an extra 9.56hp too!
That'll come in handy, especially if you want the JDM roadster to speed down the freeway carelessly.
#2 AEM Cold Air Intake System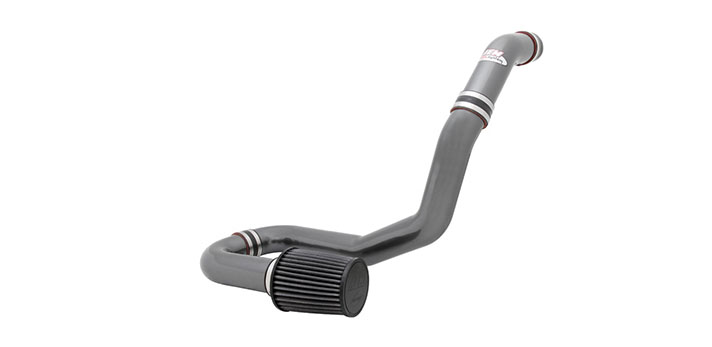 Manufacturer: AEM

Features: Dryflow air filter
Power Gain: 7.67hp
Compatibility: Honda S2000 AP2 (2006-2009)
For the second entry on the list of the best intakes for Honda S2000, we have AEM and their cold-air intake systems. The design of this cold-air intake kinda look old-school at first glance, but this intake packs some serious punch when it comes to providing the F22C engine an increase in horsepower output.
It utilizes their very own Dryflow air filter to make sure that no airborne contaminants can enter the engine through the intake.
So what's in the bag? AEM's cold-air intake kit is made from mandrel-bent aluminum and is installed with the air filter right outside the engine bay. This keeps the intake from sucking in the hot air that comes from the engine bay.
Compared to the competition, the pipings of AEM's cold-air intake is individually tuned to meet a specific expectation and to help the engine produce as much power as possible.
What makes the AEM cold-air intake kit special? It's horsepower gain and the sound it makes. For such an affordable price, you get to replace an old car component with a new one and get an extra 8hp in return.
Aside from that, this cold-air intake system improves your Honda S2000's throttle response while keeping the sound under the hood as pleasing as possible. A win-win situation, right?
#3 DC Sports Cold Air Intake System
Manufacturer: DC Sports
Features: Tuned inlet pipe for maximum performance
Power Gain: N/A
Compatibility: Honda S2000 AP1 (2000-2005)
DC Sports' cold-air intake system is one of Honda S2000's best intakes to buy, especially if you're budget-restricted and opting to purchase a cheap yet highly effective intake system.
DC Sports cold-air intake system utilizes aluminum alloy intake tubes that are fine-tuned to ensure that there will be maximum airflow and minimum restriction present in the pipings.
Made from mandrel-bent aluminum, the piping is corrosion-resistant, so you don't even have to worry about the parts of this air intake system getting corroded. The air filter of this air intake system is also placed outside the engine bay too, just to make sure the intake sucks in cold-air instead of hot air.
This air intake was designed to be engine-friendly and to improve the car's throttle response.
DC Sports' intake system also provides an increase in both horsepower and torque too.
For such an affordable price, you're can get your Honda S2000 a cold-air intake system that is bolt-on and very easy to install, proven and tested to improve the Honda S2000's performance, and filters the air excellently by using low-maintenance air filters that can be washed and reused – no oil needed!
#4 Injen Technology Mega Ram Cold Air Intake System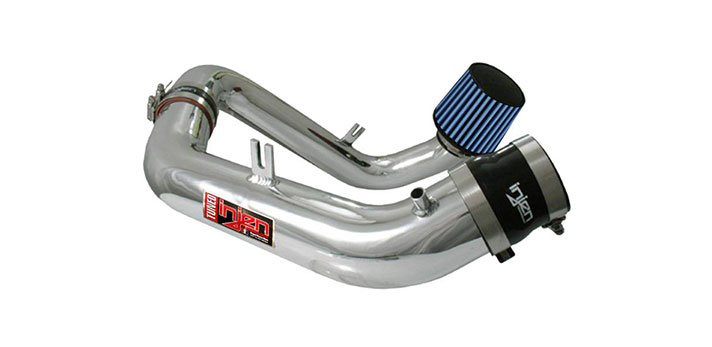 Manufacturer: Injen Technology
Features: SuperNano-Web dry air filter
Power Gain: 11hp
Compatibility: Honda S2000 AP (2000-2003)
With Mega Ram comes mega responsibilities. Injen Technology knows that all too well, so they devised a way to make a cold-air intake that will provide the greatest amount of horsepower and torque gains for the Honda S2000 while making sure that the air/fuel ratio is at an optimum point.
Injen Technology sure did take their time to make an affordable yet high-performing air intake for the Honda S2000.
These are some of the features that the Mega Ram offers: an 11hp and 11lb-ft increase in horsepower and torque, respectively. The 6061-T6 aluminum intake tubing is connected to Injen's very own SuperNano-Web dry air filter that permeates the impurities from the air very effectively.
The SuperNano-Web dry air filter is serviceable too, and you can get replacement filters just in case it gets damaged.
The great thing about this cold-air intake system is the extras that come with it. By purchasing this cold-air intake system, you get the chance to buy an optional hydro shield to protect the air filters from water that might damage the filters.
Injen Technology's Mega Ram intake system is sure to give your Honda S2000 an improved airflow, an increase in horsepower and torque output, and an aggressive engine tone under high rev ranges.
#5 aFe Power Takeda Momentum Performance Intake System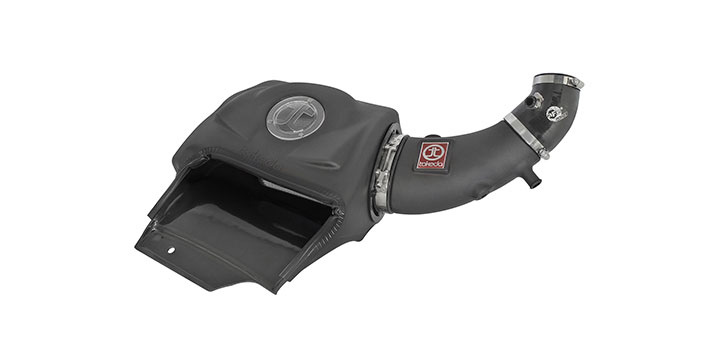 Manufacturer: aFe Power
Features: Pro Dry-S air filter
Power Gain: 8hp
Compatibility: Honda S2000 AP1 & AP2 (2000-2009)
The last of the best Honda S2000 air intakes that will take the spotlight is the Takeda Momentum, a performance air intake system from aFe Power, a pioneer in making aftermarket performance mods.
The Takeda Momentum beat the stock intake by up to 35%, and can potentially increase your Honda S2000's horsepower and torque output by 8hp and 6lb-ft torque, respectively.
Takeda Momentum is ideal for the Honda S2000 because it's a roadster that goes fast, and intake systems like these are designed to act accordingly with performance vehicles like the Honda S2000.
aFe Power's intake system utilizes a roto-molded housing to soak up all the heat from the engine that might alter the temperature of the cold air that's coming into the engine.
What's more, the Takeda Momentum has a 9" tall air filter that employs the help of a large clear sight window that somehow acts as a large air scoop for the air filter. Its main purpose is to allow easy filter inspection without removing the airbox, which is quite a hassle if you put things into perspective.
Overall, the Takeda Momentum offers a high-performance air intake system that comes with hassle-free maintenance.
Is Getting an Aftermarket Intake System for the Honda S2000 Worth it?
Totally! A naturally aspirated engine draws air from the atmosphere using an intake. By replacing the stock intake with an aftermarket intake system that performs better, you're guaranteed to have some sweet benefits like a significant increase in horses and torque, an improved throttle response, better fuel economy, etc.
The Honda S2000 uses the F20C, a powerful naturally aspirated engine capable of 247hp for the car. Such an impressive engine would need something to optimize the air that's getting sucked into it.
That's where aftermarket intakes come into play. By getting the best air intakes for the Honda S2000, you're making sure that your engine can do its job more efficiently.