So, you want to purchase a 3-series BMW. That's great! They're awesome little cars if you take care of them. But maybe a newer 3-series is out of your price range. So, you're stuck with the E30, E36, and E46.Maybe the E30 is a little to old for you, so you're interested in E36's and E46.
Let's dive in and compare E36 vs E46 and find out which one is actually better
E36
After the insane success of the E30, the E36 had some big shoes to fill in. Of course, BMW delivered and made the E36 the most luxurious and comfortable 3-series yet. The E36 was available in a coupe, sedan, convertible, and a wagon model.
BMW also produced the "compact" model which never sold well in the US but sold amazingly elsewhere.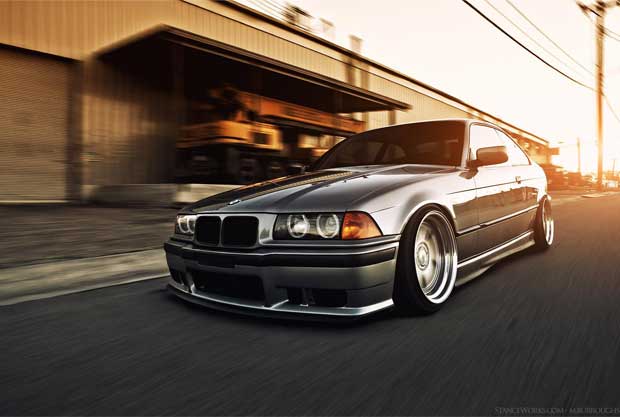 After the insane success of the E30 M3, BMW upped production a huge amount. Making the E36 M3 attainable to the average Joe.
E46
Just like the E36, the E46 had some fairly big shoes to fill in. BMW has always been good at out-doing themselves, and they did with the E46. Not only was it more luxurious, faster, and safer. But, it was only 100 lbs heavier. BMW used quite a few light weight materials and techniques to keep the weight of the E46 down.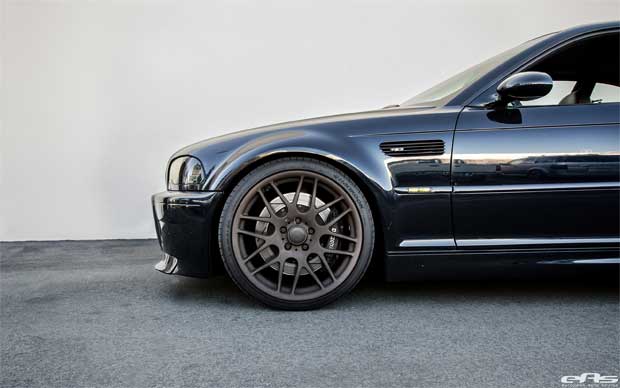 Just like the E36 before it, the E46 was available as a coupe, sedan, convertible, and a wagon. However, the "compact" model was missing from the lineup.
E36 vs E46: Reliability/Strength
Once BMW started changing directions with the 3-series and making it more luxurious, it has lost some of its superb reliability. That said, the E36 is a fairly reliable vehicle, but not nearly as strong as the E30 before it.
The E46 shares many components with the E36, and as such, shares many of the reliable traits. But, with all the new luxury tech of the E46 chassis, the reliable isn't as good as the E36.
E36 vs E46: Luxury
Now, this shouldn't surprise you to much, but as cars get more advanced they also get much more luxurious. So when comparing the luxury features of the E36 vs E46 take into account the major age difference.
The E36 was already a massive leap from the E30 when it came to luxury features and overall comfort of the car. It had a more advanced suspension system and was designed to be a true entry level executive car.
E36's came with power everything, leather interior, and a pretty quite and smooth ride.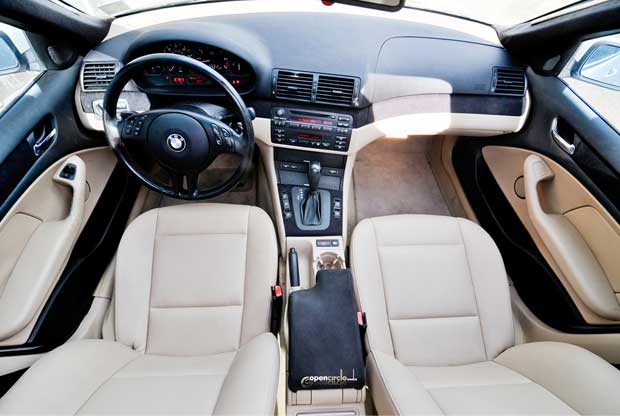 The E46 is for the most part a lot like the E36 on the inside. Things like power windows, power locks, and power seats are pretty standard on the E46. They both use really nice leather and pretty nice materials. But, the E46 feels nicer and more modern over all.
E36 vs E46: Price
While prices for E30's have gone up huge amounts, the prices for E36's and E46's have gone down a ton. Prices for a nice E36 range from $3-5k, and prices for a nice E46 range from $5-7k. This is of course very dependent on where you live. Those prices were an average of many different listings in the Phoenix, Arizona region.
Some area's in the US, E46's can rise as high as $10k for a decent condition model. Thats insane!
E36 vs E46: Maintenance Cost
This is where many people fear ever owning a BMW or any german car for that matter. Is a BMW more expensive to fix than a Honda? Yes. Is a BMW way nicer to drive than a Honda? Yes. Understand that you get what you pay for. BMW's can be very complex and as such the technicians who work on them get paid a lot to understand how BMW's work.
With that said, the E36 is dirt cheap to repair. This is because its mostly devoid of the complex system's mentioned above. When BMW produced the E36 they were just getting focused on making the 3-series about luxury.
So, it wasn't filled with insane tech that can break easily.
The E46 on the other hand is nearly 2x the cost per repair of the E46. This is because they are much more complex in and out. This makes them harder to work on, and thats going to cost more. The E46 is actually fairly close in repair cost to the E39 (5-series).
E36 vs E46: M3
As a fellow enthusiast, I'm sure this is the only part you are actually interested in. How does the E36 M3 stack up against the E46 M3? Well lets look at the stats.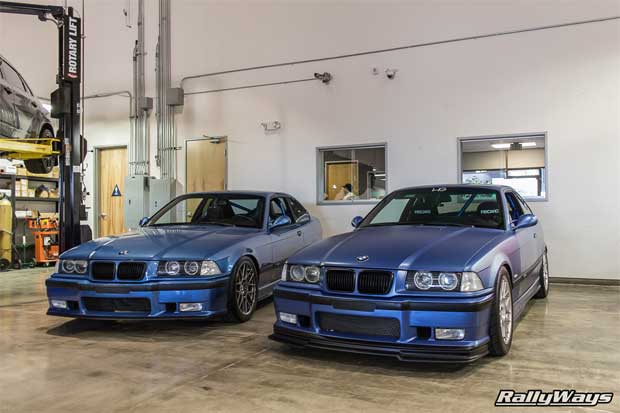 E36 M3 (US Model)
HP: 240 hp
TQ: 225 lb-ft
Weight: 3,439
0-60: 5.6 seconds
E46 M3 (US Model)
HP: 343 hp
TQ: 262 lb-ft
Weight: 3,399
0-60: 5.1 seconds
As you can tell from the numbers, the E46 is WAY more powerful. The crazy part is that its larger in every way, and has more luxury features, but doesn't weigh anymore than an E36 M3. This is because of all the light weighting that BMW put the E46 M3 under.
Put these two on any track anywhere in the world and the E46 M3 will outrun the E36 M3 like its sitting still.
E36 vs E46: Track Use
The E36 is a great platform to learn on. It's very well balanced, and has lots of room to grow into. But, it is limited by its narrow fender wells. The E46 suspension and chassis setup is nearly identical to the E36's chassis. But, the E46 weighs about 100 lbs more than the E36.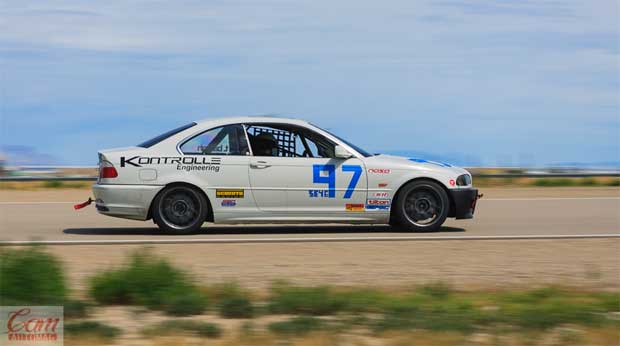 So, logic would tell you that the E36 would be better due to its weight advantage. But, the E46 is a stiffer chassis over all, has a much wider body and can fit much wider tires, and has way more power. The E36 is better if you are on a budget, but if you want the ultimate track car go with an E46.
Summary
So, not only is the E46 more luxurious, but its also faster. Its faster in a straight line and a curvy road thanks to BMW's light weighting. But, its about 2x more to purchase and repair an E46 than an E36.
If you have the money, an E46 is the better car wether you want a daily driver or a track car. But, if you are on a budget the E36 is defiantly a better car. Its much cheaper and easier to repair, its also cheaper to buy in the first place.
Be sure to share with your friends!