In 2014 Mercedes has held the luxury cars sales lead over BMW, but not by much. Mercedes has sold 221,471 cars and light trucks so far this year compared to BMW's 211,050, and Audi far behind at 105,918. American luxury car makers (GM's Cadillac and Ford's Lincoln) are even farther behind than Audi.
The battle between these two luxury car companies is fierce, and companies like Audi have no shot at the crown for the time being. Many will argue that the Manufacturer incentives are the reason that the battle is tipping in Mercedes favor, but Mercedes has held the lead for too long for that to be the winning factor.
For the present and probably the future, Mercedes Benz will be king.
The battle between these two companies stretches very far back. BMW's E30 M3 and Mercedes 190E 2.3-16 were big time rivals back in the 80's. Ultimately BMW's E30 M3 blew Mercedes out of the water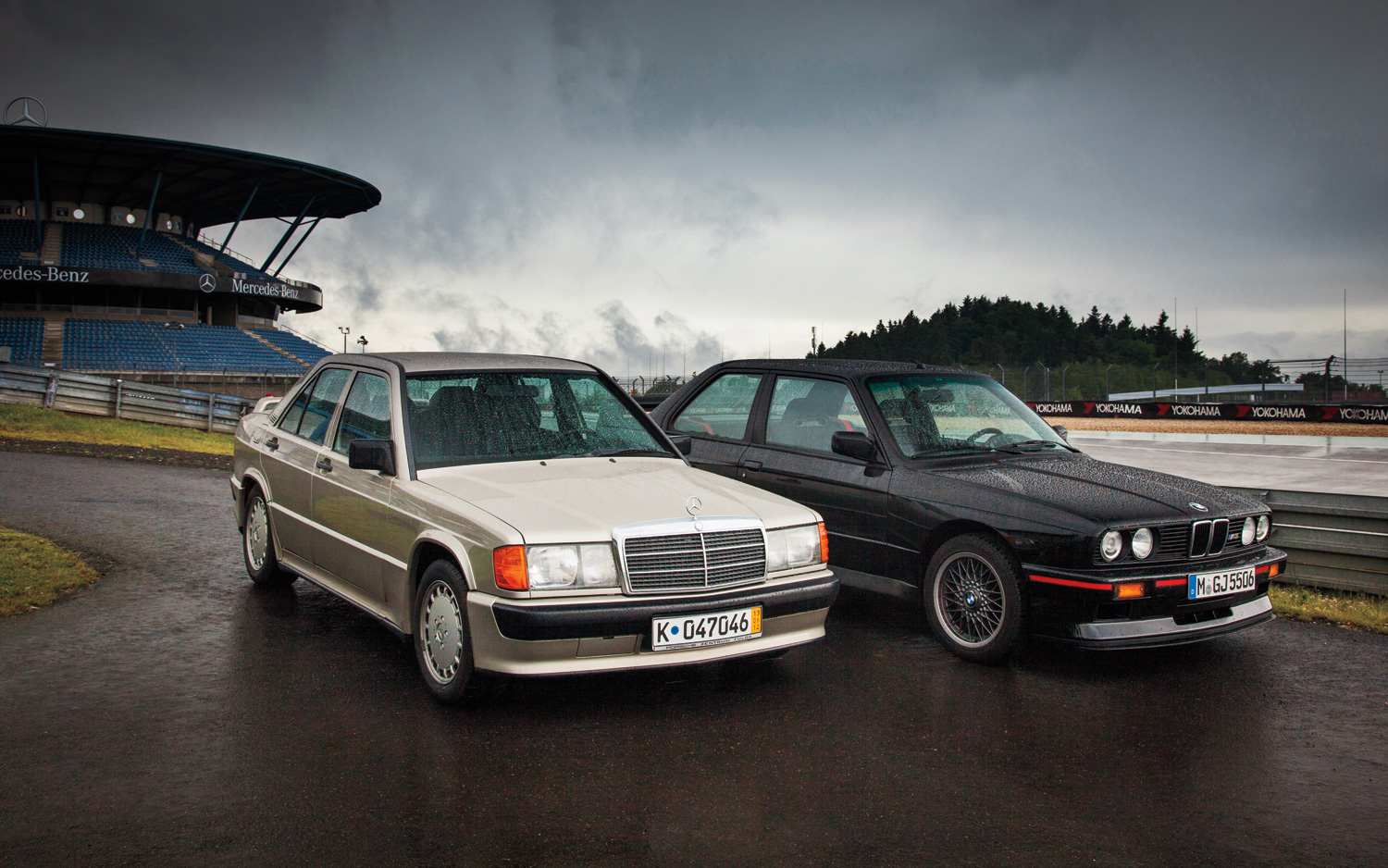 Tesla Motors is quickly catching up the pack and will soon surpass all of them, Model S sales are more than Mercedes E-Class and BMW's 7 Series combined.