The BMW E46 M3 is arguably the most popular car in the automotive enthusiast scene. This Bimmer has been the dream of many; its exterior is terrific, its engine is pretty powerful, and its availability for modification is just too promising.
BMW made a lot of E46 M3 back in the day, so if you're keen on searching for some of the best mods to fit into your BMW E46 M3, then you're in luck. There's a literal abundance of aftermarket parts for this car, so you can choose all you want.
Whether you're a beginner car enthusiast who wants to stop by and know the best mods to get, or you're a seasoned veteran who's modified countless project cars, this guide will surely help you out.
We've gathered all of the modifications your BMW E46 M3 needs to unleash its untapped potential; extra power, better handling, and, most of all, different appeal. As if the BMW E46 M3 isn't appealing enough!
Power mods amplify your car's already impressive power and torque output while handling mods help your vehicle dominate the streets or the track. These aftermarket mods contribute to making your BMW E46 M3 even more impressive than it already is.
Sit back, relax, and check out the list of the best mods to get for your BMW E46 M3 below.
Power Mods
Having a Bimmer that can produce 333 gorgeous ponies is only just a dream for some people. People who own a BMW E46 M3 know how fun driving this car can be. The S54 engine hiding under the car's hood is pretty great, but what if you can turn it up a bit with some aftermarket modifications?
Take a peek at some of the best power mods you can get for your BMW E46 M3.
1. Cold Air Intake System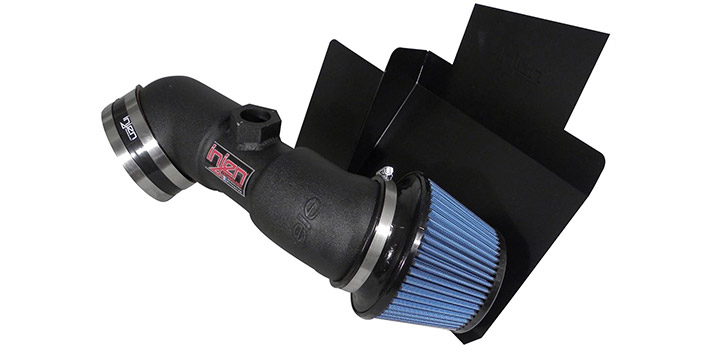 Intake systems are responsible for keeping the air that goes into your engine cold and clean. The S54 appreciates cold air because, just like any engine, cold air helps the fuel to combust more efficiently.
Cold air has more oxygen in it; more oxygen means better combustion. There are many choices to choose from when it comes to outfitting an intake system in your BMW E46 M3.
Benefits of Using Aftermarket Intake Systems:
Better fuel economy
Increase in horsepower output
Impressive sound under the hood
Most aftermarket intake systems offer unique features like innovative air filters, special heat shield, one-piece rotomolded XLPE housings, and many more.
If you're planning to have a cheap yet competitive air intake system for your BMW E46 M3, then you should check out Injen Technology Black Mega Ram short ram intake system.
2. Exhaust System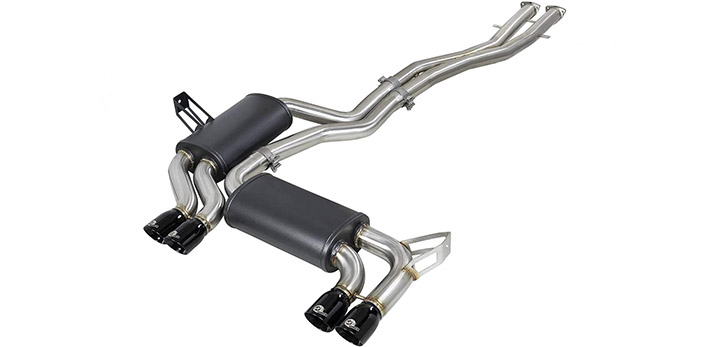 Aftermarket exhaust systems are other mods that can give a car a significant increase in horsepower. The power gain may not be that much, but it's enough to make a car like the BMW E46 M3 a bit more robust.
And besides, car enthusiasts get aftermarket exhaust systems, not for the horsepower and torque gain, but mainly for the iconic aggressive sound, it gives.
Benefits of Using Aftermarket Exhaust Systems:
Deep and aggressive exhaust tone (Depends on the exhaust system)
Increase in horsepower and torque output
Improved fuel economy
As mentioned earlier, the BMW E46 M3 can produce up to 333hp. But if you want to rev it up a bit by up to 15hp, then you should check out aFe Power's MACH Force-XP cat-back exhaust system.
It's a great performance exhaust system that boosts horsepower increase, style, while having an aggressive tone.
3. Forced Induction (Turbochargers)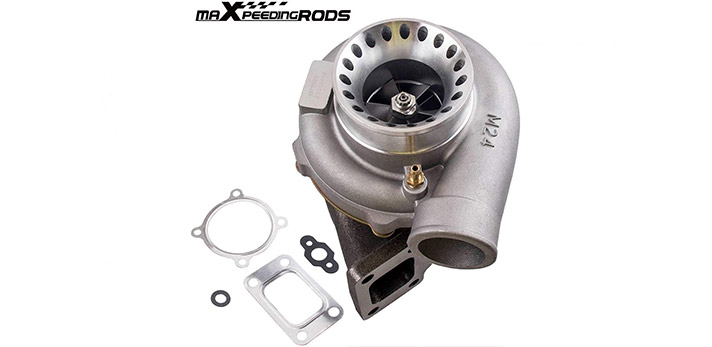 Turbochargers. Now we're talking! Sure, intakes and exhausts do provide a decent amount of horsepower increase to the engine, but is a gain of 15hp-20hp enough? We don't think so.
That's why turbochargers exist; to give real definition to horsepower gain. Typically, turbochargers bring an additional 70hp-150hp. It works with exhaust systems and is generally great for adrenaline seekers who want to take their cars off the reigns.
Benefits of Using Turbochargers:
Significant increase in horsepower output
Better fuel economy
Higher engine efficiency
Starting with a universal turbocharger is a great idea, especially if you're not a hardcore car tuner (yet!). A turbochargers like maXpeedingrods' universal turbocharger can be a great addition to your car.
Turbochargers are the real deal for power augmentation, so it's safe to say it's among the best mods for BMW E46 M3.
4. ECU Tuning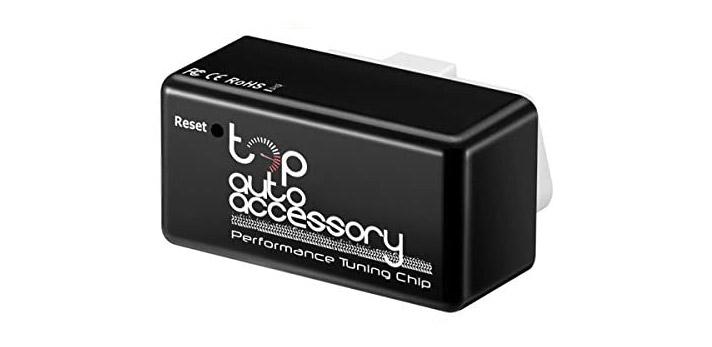 Just like humans, cars have a mind and body connection too. To put things into perspective, the engine acts as the car's, while the Electronic Control Unit (ECU) acts as its brain.
With proper tuning and configuration, you can set your BMW E46 M3 into a vehicle that's more powerful, fuel-efficient, and, most of all, improves the overall performance of the car.
Benefits of Remapping Your ECU:
Better horsepower and torque output
Better fuel efficiency
Better overall performance
Getting your hands on a Top Auto Acessory's performance tuning programmer among the ECU programmers would be best if you want a reliable and easy to use ECU programmer.
This ECU programmer can prolong your engine's life, improve your car's horsepower by up to 30%, and improve your car's fuel economy by up to 7 MPG.
Handling
There's a good reason Need for Speed featured the BMW E46 M3 in many of their games. Driving this car can be fulfilling. Fit for daily driving and specialized autocross duty, the BMW E46 M3 offers a great deal of handling.
Its impressive handling may be enough for a few people, but many car enthusiasts demand more when it comes to handling performance. Here are some of the best E46 M3 handling mods that you can get.
5. Coilovers and Lowering Springs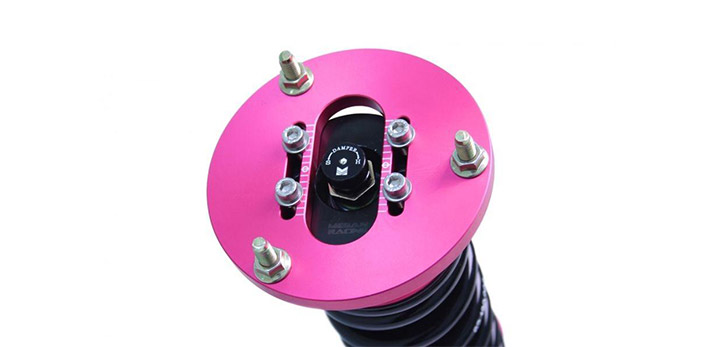 As a devout lover of cars, we're pretty sure that you've seen countless cars that have a lowered stance. It may look great visually, but such lowered perspectives offer much more than meets the eye.
Lowering a vehicle means that you'd be driving in a more aerodynamic car that can corner better and has a minimal chance of rolling over.
When it comes to lowering a car's ride height, you have two main choices: a set of lowering springs or a Coilover kit.
Lowering springs offers a preset lowering reduction in ride height, plus the other benefit a lowered car has, like the lowered center of gravity that translates to a decrease in body roll, and many other sweet gifts.
On the other hand, coilovers are the more "complicated" choice for a lowered car. Coilovers offer what lowering springs provide, in addition to other sweet benefits like adjustable ride height and damper systems.
In a nutshell, coilovers give the driver more driving control. This option is generally great for demanding car enthusiasts who drive their cars for limit testing.
Benefits of Lowering Your Car:
Reduced rollover risk
It makes the car aerodynamic
Better cornering
Improved handling
Here are some high-quality lowering springs and coilovers you should see: Megan Racing Spec-RS Series coilovers and Tein S.TECH lowering springs.
6. Wheels and Tires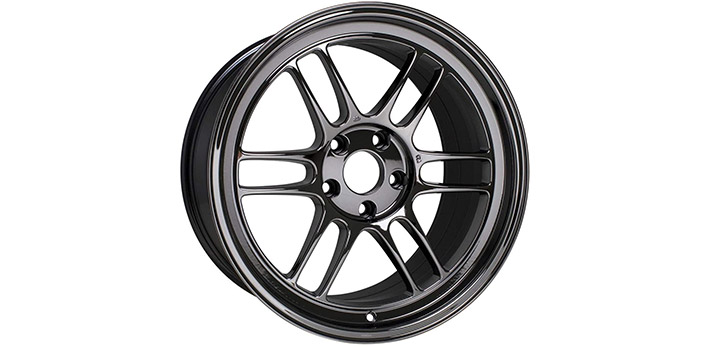 Fun fact: the first thing a person notices when they look at you is your shoes. This same principle applies to cars. Sure, a BMW E46 M3 seems nice, but we bet that it'll look even nicer with new wheels and tires on.
The usual wheels specs of a BMW E46 M3 are as follows:
Diameter – 16" to 20."
Width – 7" to 9."
Offset – +20mm to +43mm
Benefits of Upgrading Your Wheelset:
Aesthetic appeal
Able to fit various tire sizes
Improved maneuverability
The specs of the BMW E46 M3's wheels are 19×8" on the front, and 19×8.5" on the rear. With this information, you can now choose whether you like smaller or larger wheels.
But if you want a wheelset that's guaranteed to make your car more stylish, we suggest the Enkei RPF Super Bright chrome wheels.
7. Sway bars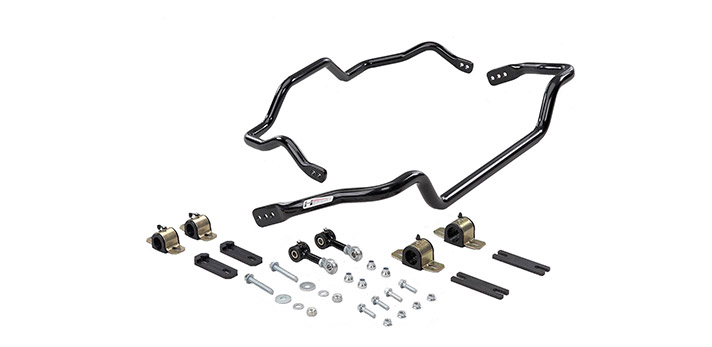 To end the best BMW E46 M3 mods list, we have sway bars, a unique mod for "special" occasions. Sway bars, also known as anti-roll bars or stabilizer bars, are automobile suspension upgrades that significantly reduce a car's body roll, especially during road irregularities like sharp turns.
Sway bars offer stability and are great for demanding activities like road and track racing.
Benefits of Using Sway Bars:
Reduced body roll whenever the car corners
Adjustable front/rear understeer/oversteer
Having a sway bar that can handle extreme situations is a great addition to the BMW E46 M3's arsenal. If you want a high-grade sway bar made for racing, then you should check out Hotchkis' Sport Sway Bar Set.
Owning a BMW E46 M3 is a dream come true for some car enthusiasts, but modifying it? That's another story. The BMW E46 M3 is amongst the roster of vehicles with various options to choose from when it comes to mod.
Whether it's a performance mod or a handling mod, you can be sure that there's an abundance of it in the market.