If you read the story about my 1993 Jeep Cherokee, then you know I ended up trading it for a 1991 Mustang. In this quick article I'm going to share everything I can about my 1991 Mustang.
Please excuse the poor quality photographs. At the time of ownership I only had an iPhone 4 to take photos with.
Backstory
I never had an interest in getting a Mustang for any reason, but that all changed when I took a ride in my friends Fox Body Mustang. His was a mild 306ci, but I was blown away by how torquey and fun it was.
So later that night I began my search for a Fox Body of my own. What I found was a 1991 Fox Body that had previously been used as an autocross car. I texted him asking if he wanted to trade for an XJ Cherokee and he said yes.
It had nice Cobra wheels, lots of engine stuff I didn't understand, and it was Fox Body. In my mind it sounded like a perfect scenario.
Getting the Mustang
The next day my friend and I hopped in my Jeep Cherokee and drove to the other side of Phoenix, Arizona. I checked out the Mustang but didn't really know what I was looking at under the hood. We did a little test drive and I liked how fast it was, so we went through with the deal.
Intake manifold gasket replacement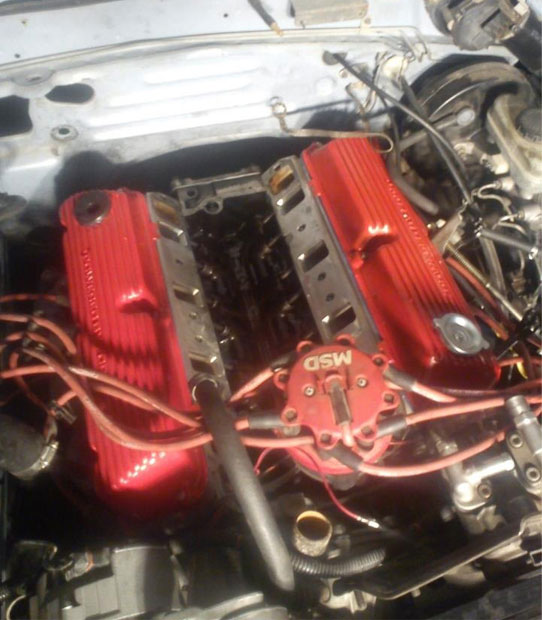 It drove back home perfectly fine, but the flaws quickly became apparent. Holes in the firewall caused a lot of heat to come into the cabin which was super obnoxious. It wasn't until I got it home that I noticed it was burning oil.
Not just a little oil either. Upon start up there was noticeable smoke, and at full throttle there was also quite noticeable smoke. But, it was really fast and really fun so I overlooked the flaws.
Modifications
It's has been a few years since I owned that Mustang, so I can't remember every single part that was on it. I do remember most of them though, so i'll do my best to tell them all to you.
Suspension:
Unknown coil overs up front.
Lowering springs in rear.
Cobra R wheels.
Interior:
Radio delete
Aircon delete
Rear seat delete
Center console delete
Engine:
Factory 302 block
Edelbrock E-Series street heads w/ port & polish
Ford Racing E303 camshaft
Unknown 1.7 rockers
Summit carb intake
Summit 600 cfm carb
MSD Ignition system
6,500 rpm limit
Drivetrain:
Stock 5-speed transmission
Stage 3 clutch
3.73 rear gears
Exhaust:
Unknown shorty headers
Unknown X-Pipe
No catalytic converters
Flowmasters 40 series
Dumped before rear axle
If you are familiar with Fox Body Mustangs, then you know that some of these are very common mods. To put it simply, it had the typical HCI (Heads, Cam, Intake), a carb swap, and a gutted interior.
I will never know why it was carb swapped, but there were a lot of interesting things going on with that Fox Body.
Stage 2 clutch/rear main seal/new flywheel install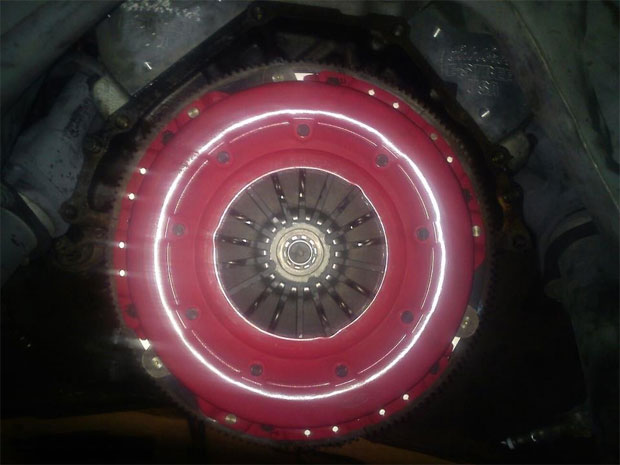 RELATED: Top 5 Must Have Fox Body Mods
Although I never had it dyno tested, it should've made around 300whp with the modifications that it had. The previous owner claimed it made 400 horsepower at the crank but I don't believe that to be true.
Stories
Remember when I told you that it all started when I took a ride in my friend's Fox Body? Well it didn't end there. We spent countless nights cruising around together trying to race anyone we could find. Needless to say, we destroyed ALOT of Hondas.
The first race I ever had in my Fox Body was against a Porsche Boxster on the highway. It was an older man driving the Porsche, but he was game to race. It was probably a 60-120 mph and the Porsche put up a good fight, but was no match for my Mustang.
As a matter of fact, the only race I ever lost was to another Mustang, which happened to be a sleeper.
Radiator replacement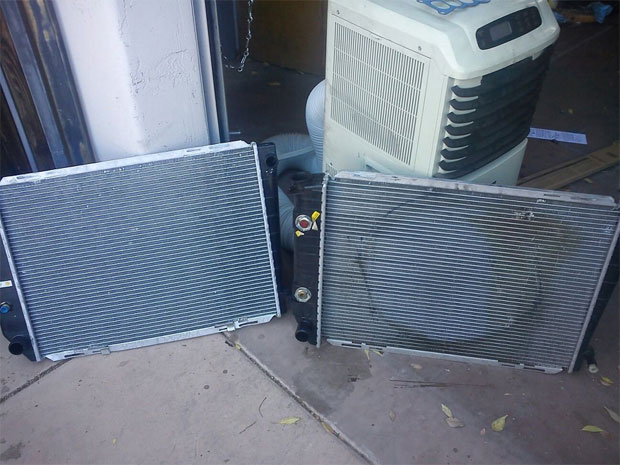 Before all the awesome races and hooning I had to learn the Mustang. The second or third day of ownership I learned just how powerful it was. I was turning right pretty quickly to get onto the highway onramp.
I got greedy with the throttle and ended up spinning out unexpectedly. Luckily I spun out into the gravel on the side of the road and nothing was damaged.
Before you get mad in the comments about how much of a reckless driver I was, understand that I only did these things when it was safe to do so. Races took place at night in low traffic areas. Me spinning out also took place at 2am when no one was around that I could possibly injure.
The Major Flaws
No vehicle is complete without its flaws, unfortunately the Mustang had quite a few. It was basically built as a budget race car, and whoever built it didn't really know what they were doing.
Factory wires were cut all over the place, makeshift harnesses were created out of all green wires. The carpet looked like it came from Home Depot (It was ridiculously thick), the lack of interior parts made the cabin loud on the road.
The holes in the firewall let engine heat in, plus no A/C in the Arizona summer time SUCKED.
The first day of ownership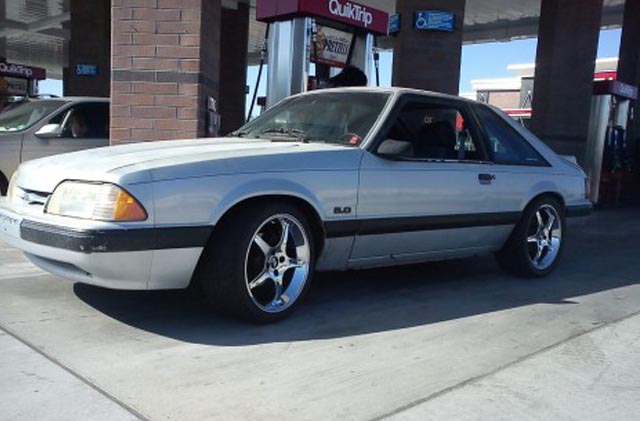 It burned a good amount of oil, it was carbureted, and after I replaced the clutch it was open header for a while which was insanely loud and annoying.
The way I describe my Mustang to people is this: "It was a POS, but it was a really fast and fun POS".
Why I got rid of it
Eventually I turned 18 years old, and decided to get a motorcycle. I tried to sell my Mustang for over a month with no bites, so I called up my buddy who had been trying to buy it from me for a while and told to come down to my house with cash.
He gave me $1,700, and I immediately got a Ninja 250 that night.
RELATED: 7 Reasons the Fox Body is the Ultimate Muscle Car
Do I regret getting rid of it? Yes and no. It was very fast and very fun, but it was also a POS. It had been ghetto rigged in many different ways by previous owners, and that was really annoying. I plan on building another Fox Body in the future, until then i'll stick with Jeeps.