The 1UZFE is the first engine in the Toyota UZ family. Toyota designed this new 4.0L V8 to replace the outdated Toyota 5V. The 1UZFE was a highly advanced V8 engine at the time that it came out and has built a big cult following since then.
Just like the GM LS engine family, the Toyota UZ family has been heavily modified and is known very well among the tuner community. It's a popular choice for engine swapping, however, it's not as popular as some other engines due to its fairly large size.
1UZ-FE: Engine Basics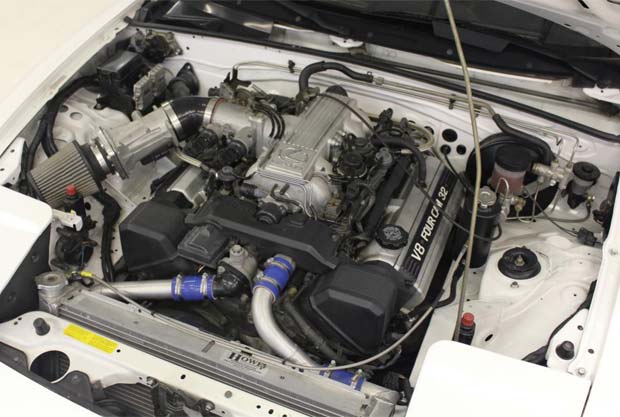 RELATED: Toyota 2UZ-FE: Everything You Need to Know
If you didn't already know, the 1UZFE was a pretty advanced engine when it came out. Very few V8 engines at the time were dual-overhead-cam with 32 valves. In fact, most V8 engines around this time were still cam-in-block with pushrods, or they were single-overhead-cam.
The 1UZFE is arguably the first-ever reliable DOHC V8, which is completely believable since most DOHC V8 engines before it was used almost exclusively in exotic cars.
The cylinder block of the 1UZFE is aluminum and is a 90* V8. The cylinder heads are also made of aluminum. The all-aluminum construction helps out massively with thermal energy and heat management compared to cast-iron construction. It's also worth noting that the aluminum construction also helps save a significant amount of weight compared to cast-iron construction.
As I mentioned before, it is a dual overhead camshaft engine with 32 valves (4 valves per cylinder). Some versions of this engine also feature Toyota's VVT-i system, which allows camshaft timing to be adjusted on the fly for smoother operation, improved fuel efficiency, and increased power output.
Unfortunately, the 1UZFE doesn't have hydraulic lifters, so it needs periodic valve adjustments.
Later versions of the 1UZFE received Toyota's VVT-i system, which improved horsepower and fuel economy. Let's take a look at some of the basic specifications below.
Production: 1989-2002
Cylinder Block Material: Aluminum
Cylinder Head Material: Aluminum
Valvetrain: DOHC, four valves per cylinder
Stroke: 82.5mm
Bore: 87.5mm
Compression Ratio: 10:1 – 10.5:1 (VVT-i)
Displacement: 3969cc
Redline: 6,200 – 6,500 rpm (VVT-i)
Weight: 364 lbs
Cars That Came With The 1UZ
The 1UZFE came in a variety of Toyota cars, ranging from sports cars to luxury cars. Toyota equipped the 1UZ in the Lexus GS400, LS400, and SC400.
The 1UZFE was also equipped with the Toyota Aristo, Celsior, Crown, and Soarer. I owned an SC400 for a while and loved how to engine felt in that car.
It's worth noting that all of these cars are fairly large, and the extra torque provided from the 1UZ really helps these applications accelerate and feel like a smaller, lighter car.
RELATED: Toyota 3UZ-FE: Everything You Need to Know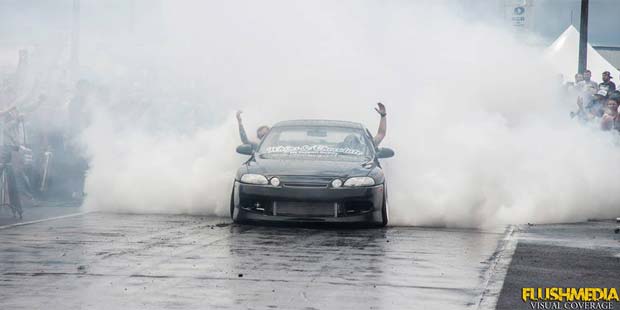 Lexus GS400
Lexus LS400
Lexus SC400
Toyota Aristo
Toyota Celsior
Toyota Crown
Toyota Soarer
1UZ-FE: Performance Data
As I mentioned before, the 1UZFE has come in a couple of different forms over the years. Engine changes such as VVT-i increased the horsepower output by quite a bit.
The most basic version of the 1UZFE produced a mere 256hp and 260lb-ft, but with every new version that power output improved.
256 horsepower @ 5,400 rpm
260 lb-ft of torque @ 4,400 rpm
Toyota added higher compression ratio pistons.
261 horsepower @ 5,400 rpm
269 lb-ft of torque @ 4,400 rpm
Toyota developed their VVT-i to work on the 1UZFE.
290 horsepower @ 5,900 rpm
300 lb-ft of torque @ 4,100 rpm
Toyota added a few revisions.
300 horsepower @ 6,000 rpm
310 lb-ft of torque @ 4,000 rpm
As you might be able to tell from these numbers, the VVT-i system worked wonders for the 1UZFE. The VVT-i system added 30-40 horsepower and 40 lb-ft of torque.
Most notably, the VVT-i system brought the peak torque down 400RPM, making the car much more fun to drive around the street.
1UZ-FE: Tuning Potential
If you're a car guy or car gal, then this is the part you've been waiting for. How can this engine be tuned to make more horsepower than the factory output? There's good news and bad news. The good news is that it's a Toyota engine, so it's strong and has potential. The bad news is that the aftermarket parts selection is limited compared to other platforms, such as the 1JZ/2JZ.
Naturally aspirated builds can reach as high as 400 horsepower, but it costs a fortune, and it can be hard to build. If you have the money, a N/A build is definitely the way to go if you want a high-revving V8 with an amazing NASCAR-like exhaust note.
RELATED: Nissan VH45DE: Everything You Need to Know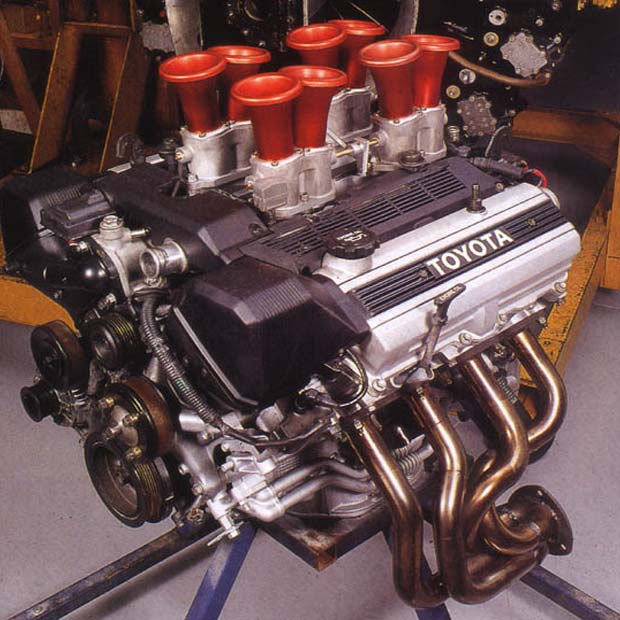 For a forced induction setup, the Terminator Cobra supercharger or Eaton M90 is a common addition to the 1UZFE. In fact, the Eaton M90 is pretty much the only supercharger setup enthusiasts commonly use on these engines. With additional changes such as fuel injectors, exhaust system, and the proper tuning, the 1UZFE can easily make 350+ horsepower at 6psi of boost pressure.
Building the bottom end with lower compression ratio pistons, the 1UZFE can make 400+ horsepower at 10psi. If you're willing to run fuels such as ethanol, you'll have a lot more adjustability in terms of boost pressure and ignition timing compared to standard pump gas.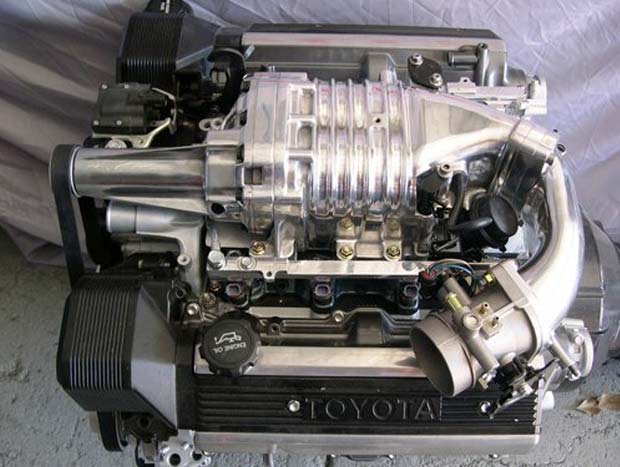 Turbo kits are available for most cars that came equipped with the 1UZFE, but they need a built bottom end to survive. Much like other great Toyota engines (1JZ, 2JZ, etc.), the stock 1UZFE block is good for over 1,000 horsepower, but unfortunately, the rest of the bottom end isn't quite that strong.
1UZ-FE vs VH45DE
The 1UZ is undoubtedly the best in the UZ family, but how does it stack up against the competition? Nissan's VH45DE is the only real competitor to the 1UZ-FE.
Both are dual overhead cam, both have a displacement of less than 4.6L, and both came from Japan. Toyota and Nissan designed their respective cars as "luxury" cars.
The VH45DE made a pretty impressive 278 horsepower and 294 lb-ft of torque. This was pretty impressive at the time but not as impressive as the power level of the 1UZ-FE.
As I mentioned above, the 1UZ made 300 horsepower and 310 lb-ft of torque at its best. That's 22 horsepower and 16 lb-ft more than the VH45DE while also being .5L smaller in displacement.
RELATED: Ford Modular vs Chevy LS: Which One is Actually Better?
They're both fairly expensive to swap into your car, and they're both expensive when it comes time to more power. However, the 1UZ's higher horsepower out of the factory really makes it more impressive in my opinion.
Let me know in the comments below if you think the VH45DE is better than the 1UZ-FE.
Summary
The 1UZFE was a technological breakthrough for the automotive industry. DOHC V8s weren't all that new, but they had never been reliable. Toyota knocked it out of the park with the 1UZFE.
Not only is it powerful, but it's also reliable and can take a bunch of tuning abuse. It was first introduced in 1989 for the launch of Lexus' first model, the LS400, and was produced until 2002. The 1UZ-FE is renowned for its combination of performance, reliability, and smooth operation.
To summarize this whole article, here are some key features of the 1UZ-FE engine to remember:
Design: The 1UZ-FE is a 4.0 liter (3,968 cc or 242.1 cu in) V8 engine. It has an aluminum engine block and aluminum DOHC cylinder heads. It uses a 90-degree design and has 32 valves (four valves per cylinder).
Performance: The engine initially produced 256 hp (260 PS; 191 kW) at 5400 rpm with 353 N⋅m (260 lb⋅ft) of torque at 4400 rpm. These figures increased to as high as 300hp after a handful of changes were made through the years.
Reliability: The 1UZ-FE engine is renowned for its durability and reliability. The engine has a reputation for running reliably even after covering high mileages, thanks in part to Toyota's build quality and engineering.
Smoothness: The 1UZ-FE has a very smooth power delivery, due to its V8 configuration and use of advanced technologies like variable valve timing (VVT-i), introduced in later models. The engine is also very quiet, which aligns with Lexus' brand identity for luxury and refinement.
The Lexus 1UZ-FE engine is often sought after by car enthusiasts and builders due to these characteristics. Its combination of performance, reliability, and smoothness, along with the fact that it's relatively lightweight and compact for a V8, makes it a popular choice for engine swaps in performance and racing applications.
However, it's important to note that, like any engine, the 1UZ-FE requires regular maintenance and proper care to uphold its reliability and performance.