In the world of Japanese cars, 4-cylinders are all the rave. This is because most of the popular Japanese cars are designed for commuting, so a 4-cylinder is used to increase fuel economy. What about the SUVs and luxury cars? Many of them also received smaller engines, but some of them received a V8.
Japanese V8s are rarely talked about; which is odd, because they are some of the best engines to ever be used in a production car. We have already discussed the Toyota 1UZ, 2UZ, and 3UZ. Let's talk about Nissan's VH45DE.
Addition VH45DE information on Wikipedia
VH45DE: Engine Basics
If you did not already know, the VH45DE was a pretty advanced engine at the time it came out. Very few V8s at the time were both dual over head cam and reliable. Toyota's 1UZ, was essentially a direct competitor to the VH45DE. Most DOHC V8s before the VH45 were in exotic cars and were not reliable.
The VH45 is a 90 degree V8 with both aluminum heads, and an aluminum block. This helps keep the weight down which was important for maintaining a lightweight car. The heads were designed with 2 camshafts per head, and 4 valves per cylinder.
RELATED: Toyota 1UZ-FE: Everything You Need to Know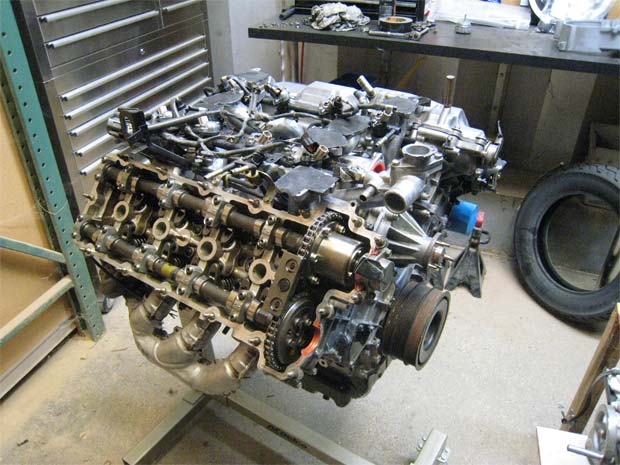 From 1990 to 1996 the VH45 featured Nissan's variable valve timing known as VTC. VTC helped increase the VH45's horsepower and fuel efficiency.
Production: 1989 – 2001
Cylinder Block Material: Aluminum
Cylinder Head Material: Aluminum
Valve Train: DOHC, 4 Valve per cylinder
Stroke: 82.7mm
Bore: 93mm
Compression Ratio: 10.2:1
Displacement: 4.5L
Redline: 6,900 rpms
Cars That Came With The VH45DE
The VH45DE only came in a small selection of Nissan products. It was essentially designed for Nissan's luxury cars and wasn't used for anything else.
RELATED: Chevy LS vs Ford Coyote: Which One is Actually Better?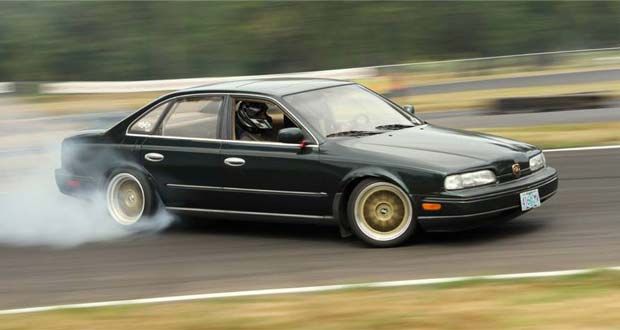 1990 – 1996 Infinity Q45
1990 – 2002 Nissan President
1997-2001 Infiniti Q45 (VH41)
1992-1996 Nissan Leopard (VH41)
1991-2001 Nissan Cima (VH41)
As you can see, the VH45 was used in a very small variety Nissan automobiles. This is partially because the Q45 was Nissan's first attempt at a true luxury car.
VH45DE: Performance Data
Like I mentioned above, the VH45DE came in a few different models over the years. Here are the performance numbers for both the VH45DE and the VH41DE:
278 horsepower (VH45DE)
294 lb-ft (VH45DE)
266 horsepower (VH41DE)
278 lb-ft (VH41DE)
As you can tell from these numbers, the VH family makes excellent horsepower for its displacement. The VH41 is the most impressive, it lost only 12 horsepower compared to the VH45 which is .4L bigger. The VH family also makes excellent torque for such a relatively small engine.
RELATED: Here's Why The Chevy LS is so Good
VH41 vs VH45: What's The Difference?
You might have noticed that I mentioned the VH41DE above. I'm sure that you already figured out that the VH41 and the VH45 are related, so what is the difference between them? The VH41 and the VH45 are actually nearly identical, here are the differences:
VH41 stroke is shortened to 76mm
VH41 uses a much stronger double row timing chain
VH41 alternator is relocated to top of engine
RELATED: Toyota 2UZ-FE V8: Everything You Need to Know
Other than these three things listed above, there are no differences between the VH41 and the VH45. If you plan on doing an engine swap, the VH45's top mounted alternator will save you space and make the swap easier.
VH45DE: Tuning Potential
Alright ladies and gentleman, this is the part you've all been waiting for. Can the VH45DE reach insane levels of horsepower like other Japanese V8s? The 1UZ's stock block can hold up to 1,000 horsepower and modifications are fairly easy. Nissan's RB family is one of the most praised engines in history, so how does the VH stack up?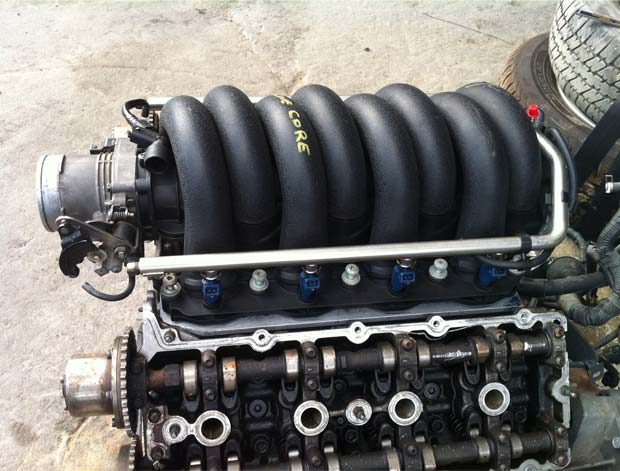 RELATED: Toyota 3UZ-FE V8: Everything You Need to Know
Much like the RB series, the VH series is good for about 500-600 horsepower on an entirely stock bottom end. This is great if you decide to bolt on the popular supercharger setup. Just like the 1UZ, one of the most popular modifications is bolting on a supercharger. This helps bring horsepower from 280, to 350+ pretty easily.
VH45DE vs RB26: Which Swap is Better?
If you're swapping an engine into your S-Chassis, which engine would be best for you? There are a couple of key points to consider before you purchase either of these engines:
If you live in the US, getting an RB can be very expensive.
The VH45 weighs nearly the same as the RB.
The VH45 is typically 1/3 of the cost of an RB.
Many tuners actually find the VH45 can hold up to more power than the RB.
If you have the money and want the typical JDM build than the RB is a great engine. However, with money being a factor the VH45DE truly is a superior engine. It's just as strong, it's cheap, and it's just as light.
I think the Chevy LS is superior to both but that's a topic you can read about in our other articles.
Summary
Overall the VH45DE is an excellent little engine. Its larger displacement than its competitors helps give it a competitive edge. Nissan tuners all across the world are using the VH45 more than ever, due to its great tuning potential and high torque. What do you think about the VH45? Let me know in the comments!