The Toyota Cressida is probably not a car you'd think of when thinking about cool JDM cars. But, the Cressida is one of the best-hidden gems in the automotive world. Although it's pretty ugly, it's also very luxurious.
The Cressida also lead to the Lexus LS400, which ended up being a pretty huge success. let's dive into the four reasons why the Cressida is so awesome.
4. Sleeper Looks
In a world of loud cars everywhere, sleepers are becoming increasingly common. What happens when you want to fly under the radar? Well, you need a car that is A. ugly, and B. clearly a grandma mobile.
Most people won't even know the model of your car since it's so hideous. Furthermore, even if they do, they'll know that it was designed for grandmothers and couldn't possibly be a fast car.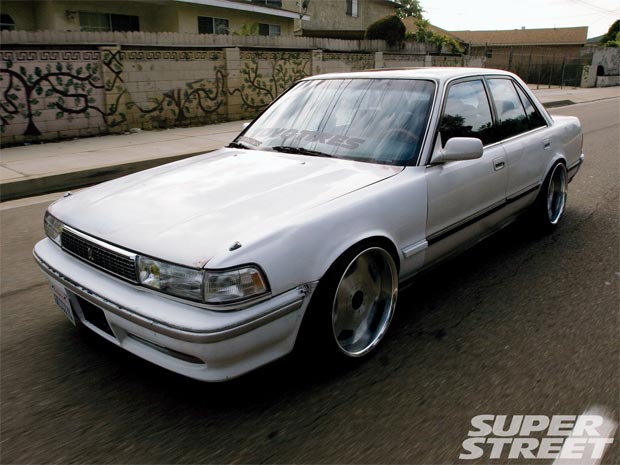 This goes without saying, but the Cressida is quite honestly an ugly car. If you look at it for long enough it might become semi-attractive, but it will never truly be a good looking car.
However, that actually works to the Cressida's advantage. Like I said above, ugly cars fly under the radar, so almost no one will expect much out of an old and ugly Toyota.
3. Luxurious Interior
You know what the nicest part of grandma cars are? The luxurious interior. Think about this logically, what makes a grandma car, a grandma car? Well if you're old and probably experiencing lots of joint pain, you'll want a comfortable interior in your car.
This benefits you even if you're not old. Luxury car interiors are rather obviously a lot nicer to drive around in than standard interiors.
RELATED: Here's Why The Lexus LS400 is so Awesome
The downside to this is that it adds a lot of unnecessary weight. If you don't plan on going to the track this obviously isn't going to be a problem. But, many Cressidas end up being turned into drift cars, and that awesome granny interior always ends up going in the trash.
2. JZ Power
Unless you've been sleeping under a rock for the last 15 years, you would've noticed that the internet loves the 2JZ. We've written plenty of other articles about both the 1JZ and the 2JZ so we won't go too in-depth about why they're so awesome.
Basically, the 1JZ and 2JZ both have the ability to make insane amounts of power with as little as a turbo and fueling upgrades.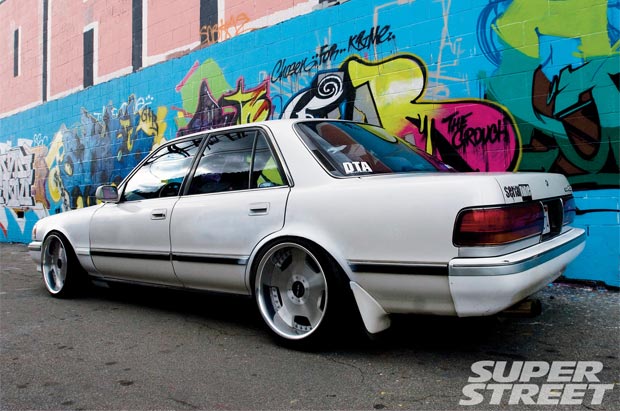 How does this translate to making the Cressida better? Well, remember what I said at the beginning? The Cressida and the MK3 Supra share many other their components, including their 7M-GE engine.
This engine can super easily be swapped out with the much better 1JZ. A swap is pretty much as simple as changing the wiring harness and computer.
RELATED: 1UZ-FE: Everything You Need to Know
This swap will take a Cressida from a pathetic 190 horsepower to over 350 horsepower really quickly. You could, of course, turbocharge the existing 7M-GE, however, you'll be missing all of the reliability benefits you'll gain from the 1JZ.
If you're not a fan of the JZ engine you could always install a 1UZ out of a Lexus.
1. Drift Community
Luckily most of the people in the drift community know what the Cressida is capable of. They embrace it as one of the oddball types of drift cars. That's not to say that it can't performance with the big boys, though.
Since mostly everything from the MK3 Supra bolts right onto the Cressida it doesn't take much to get one track ready. This also means that the Cressida benefits from the MK3 Supra's aftermarket, which is larger than the Cressida's.
Below we'll share a video of some Cressidas slaying some tires on the track.
Summary
Overall I think the Cressida makes an excellent sleeper. It's pretty ugly, old, and everyone thinks it's a granny mobile. But, it's pretty luxurious on the insane, and you can stuff a 1JZ/2JZ into it pretty easily.
It being related to the MK3 Supra definitely makes it even more attractive to modification. Let me know what you think of the Cressida down in the comments below!