In case you've never seen any wildlife documentaries, the Land Rover Discovery is the go to vehicle for wildlife videographers. It's also a very popular vehicle among successful people. Why do outdoorsmen and the wealthy love the Land Rover Discovery II?
There are tons of things that make the Discovery II special. Here are 8 reasons to buy a Discovery II today.
8. World's Best Leather
The leather in the Discovery II is a super high quality and very soft leather. It covers the seats, door panels, dashboard, and basically everything.
Land Rover went as far as adding Kangaroo leather to the door panels. Kangaroo leather is a very soft, and subtle material. Land Rover added it right where you rest your arm on the door, putting your elbow in heaven as you drive.
What other vehicle can you brag to your friends about having Kangaroo leather inside of it?
7. Stadium Seating
The Land Rover Discovery II has what is called "Stadium Seating", which means the rear seats are elevated. This gives the rear passengers excellent visibility, and allows them to see over the front occupants so everyone can complain about your driving at once.
Since the rear seats are elevated, that means their headroom goes down. But, Land Rover has solved this problem by elevating the roof from the rear seats back by a few inches.
You can clearly see the raised roof from the outside of the vehicle. The back seats in the Discovery II are probably some of the most comfortable rear SUV seats you'll ever sit in.
6. Sound system
The optional Harman/Kardon sound system is truly amazing for any automobile at that time. It includes no less than 12 speakers, which are scattered about to provide optimal sound for all passengers. The 12 speakers are powered by a 320 watt amplifier, along with an amplified subwoofer.
All of this put together adds up to a near jaw dropping factory sound system. Seriously, the optional sound system in the Discovery II is amazing, especially for a vehicle of its age.
5. Jumper Seats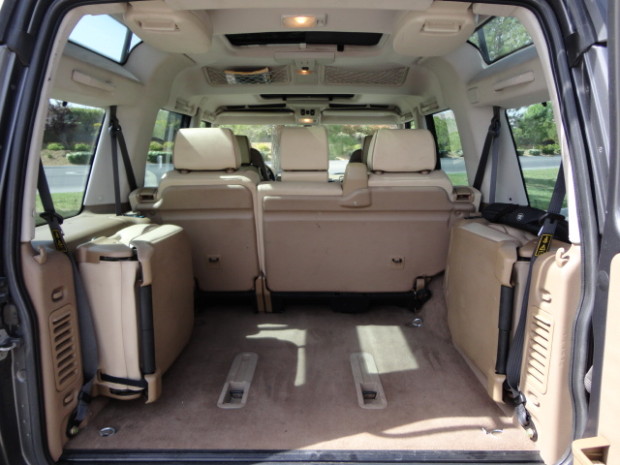 Say you own a family of 7, well Land Rover has you covered. The SE7 optioned Discovery II has rear jumper seats, which fold up to give full trunk room. They're actually big enough to fit a full grown adult.
The Discovery I had a similar design, but the jumper seats faced each other, instead of facing the front of the vehicle. The design in the Discovery I looked a little cooler, but couldn't really fit full size adults.
4. Build Quality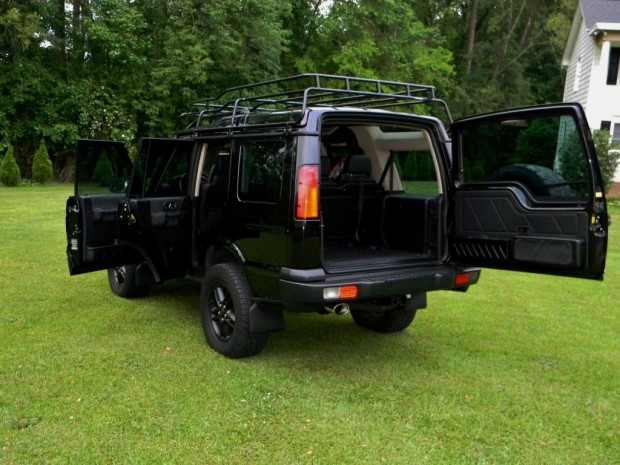 Unlike Land Rovers of today, you really got what you were paying for if you bought a Discovery II brand new, and they weren't cheap either. The extremely strong ladder frame for example, it's stronger than most 1-ton pickup trucks. The axles are just as strong as 3/4 ton truck axles. The radius arms are extremely beefy, and almost all the suspension components are extremely beefy as well. Additional Discovery II Info
Even little details like glass headlights, dual sunroofs, and rear climate control, they all add up to a vehicle with build quality that is better than most cars of today (2015). Quite honestly the Discovery II has a better build quality than any other off-road vehicle of the time.
3. ACE System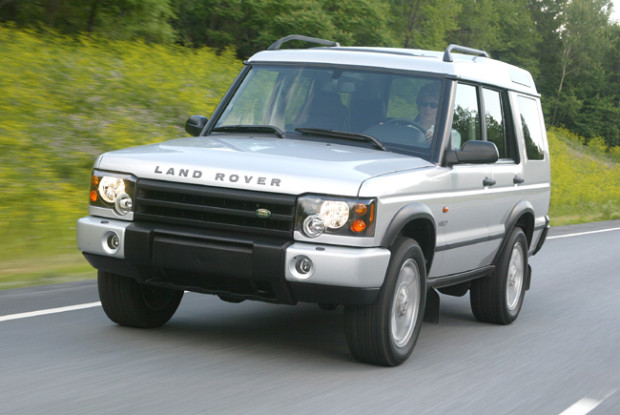 When the Discovery I was out, the biggest complaint was its handling, Land Rover customers wanted an SUV that handled like a sports car. Well, they listened, and when they launched the Discovery II one of the options was the ACE (Active Cornering Enhancement) system.
RELATED: Land Rover vs Range Rover: What is the Difference?
What the ACE system does, is stop the body from rolling so much. It uses a hydraulic pump, which is driven by the serpentine belt, and a hydraulic ram attached to the front and rear sway bars. If you turn either direction, the hydraulic rams push the sway bars the opposite direction, and keeps the vehicle flat in a corner.
It also completely disengages at very low speeds, which allows more articulation from the front and rear to help with off-roading.
2. Air Suspension
The Discovery II has air suspension equipped in the rear, and was the first SUV ever to have air suspension of any kind. This allows it ride extremely smooth, and also helps with off-roading because it can lift up the rear of the vehicle 1.6 inches.
This system is also self leveling, so if you have a lot of cargo or are towing something heavy, it'll automatically level out the vehicle for you. Unfortunately the air bags aren't the most reliable system in the world, and many Discovery IIs now have coil spring suspension in the rear.
1. Offroad Prowess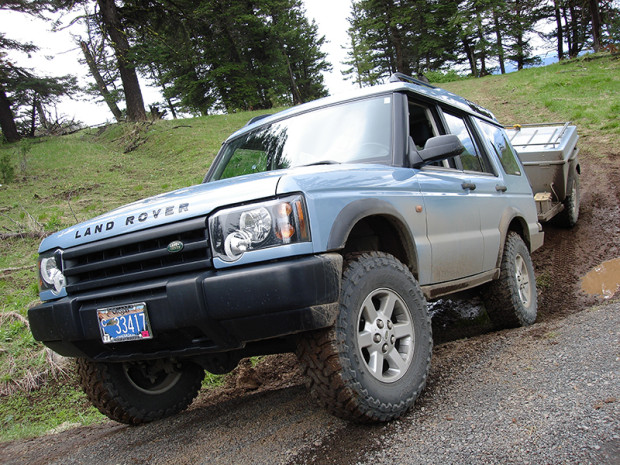 Of course, the heart of any Land Rover is its off-road abilities, that's the main reason it's a safari vehicle after all. Features like the hill descent control, and traction control help you get anywhere you want safely. The center diff lock allows you to turn all-wheel-drive into four-wheel-drive, and locks power output to 50/50.
RELATED: Land Rover vs Jeep: Which One is Actually Better?
All of this combined with extremely strong axles and strong suspension components allow the Discovery II to go almost anywhere you want, the Discovery II will almost always keep up with a Jeep except when rock crawling, and as a Jeep owner I don't say that lightly
Summary
Don't get me wrong, the Discovery II isn't the most perfect vehicle ever. But, for what you're paying, you're getting a lot of features that most brand new cars don't even have.
From interior quality and features, to groundbreaking suspension components, and off road durability. Nothing beats a Discovery II when it comes to quality and luxury, especially for less than $8k.