You're interested in purchasing a 3-series BMW but don't know which one to buy. Maybe you're just interested in learning more about them but don't actually want to own one. Either way, the 3-series is a great little car, especially if you buy it from the right owner.
The F30 3-series is probably out of your reach financially, so you're stuck with the E90, and E46. You could go older than that, the E36 and E30 are great little cars, but most of us want something a little newer. So, since your main options are the E46, and the E90.
Lets dive in, and compare BMW E46 vs E90.
E46
When the BMW released the E46, it had some pretty big shoes to fill. The success of every 3-series before lay on its shoulders. But, BMW has always been pretty good at outdoing themselves, and the E46 is no exception.
It was faster, more luxurious, and safer than the outgoing E36 model. Even with it being way more luxurious and safer, it was only 100 lbs heavier than the E36.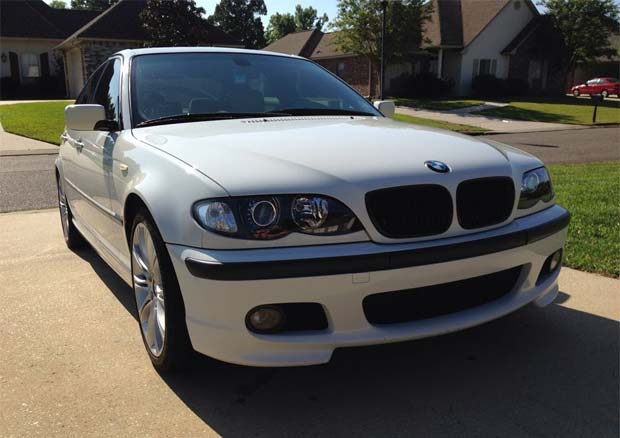 The E46 was available in a coupe, sedan, convertible, and a wagon. The "compact" model that was in the E36 lineup was dropped for the E46 after terrible US sales.
More E46 information on Wikipedia
E90
Much like the E46 before it, the E90 had some pretty big shoes to fill in. But once again, BMW delivered a killer product. The markets had changed though. The demand for more luxury features and less sporty features had increased.
BMW met this demand by making the E90 larger, and more luxurious than any 3-series before it.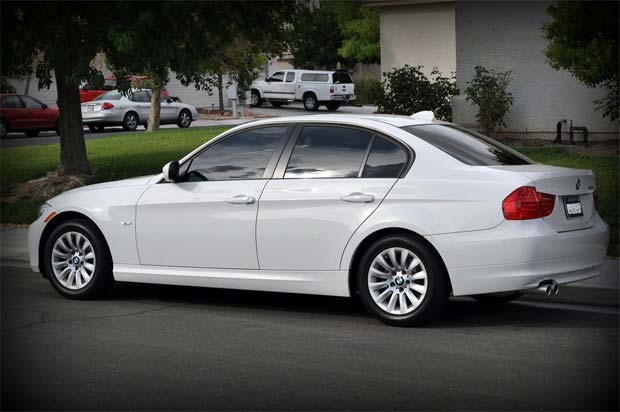 BMW actually did so well with the E90, that it was the best selling luxury car from 2006 to 2010 in the US and Canada. The E90 was available in a coupe, sedan, and convertible. They all have different "chassis codes", so the platform is commonly referred to as the E9X chassis.
More E90 information on Wikipedia
E46 vs E90: Reliability/Strength
Be completely honest, how many times have you heard that German cars are unreliable? How many times have you told others that German cars are unreliable? Chances are you've heard, or told someone that German cars aren't reliable. It's beat into most of us at a young age, but how true is it really? Well, take a look at the chart below.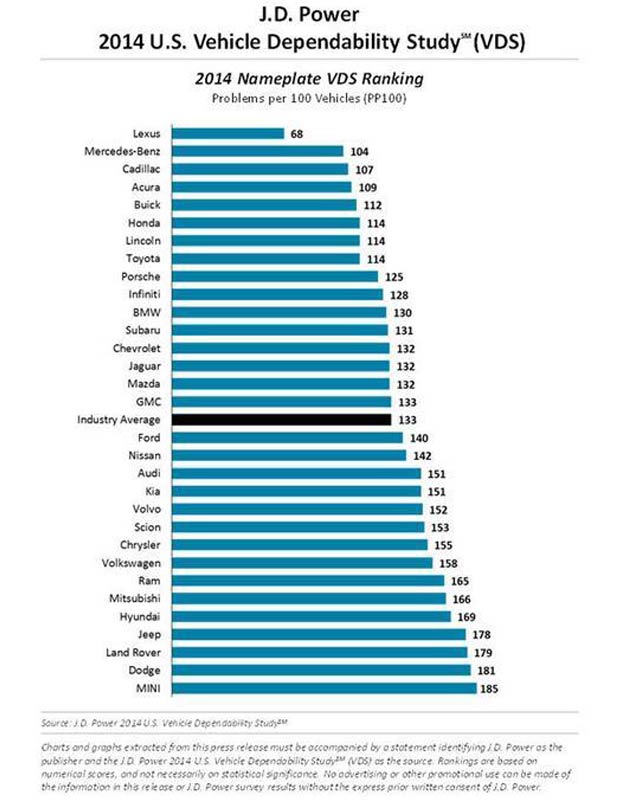 The BMW brand is actually more reliable than countless other brands from all across the world. So yes while some German automakers are terribly unreliable, BMW isn't one of them. However, they are more expensive than other cars to repair. Now that you know BMW is actually a reliable brand, what about about the E46 and the E90?
RELATED: BMW E30 vs E36: Which One is Better and Why?
Both the E46 and the E90 are fairly reliable, however both have their fatal flaws. Here are some of the common problems for the E46:
Lower control arm bushings
Torn shocks mounts
Valve cover gaskets
Water pump failure
There are plenty of other common issues, but these are some of the more commons ones. Here are some of the common problems for the E90:
Valve cover gaskets
Water pump failure
Steering column issues
Just like the E46, there are plenty of other common issues but these are the most discussed about. The water pump failure on both the E46 and the E90 can cause major engine failure if not taken care of. If you see your temperature needle climbing, immediately shut your engine off and get a tow truck.
E46 vs E90: Luxury
Luxury is a very important design factor for BMW. As the years go on it seems as though they care more about luxury features than ever. Things like leather and heated seats are no longer fancy features, they're standard. But thats a conversation for a different time. So which one is more luxurious, the E46 or the E90?
RELATED: BMW E36 vs E46: Which One is Actually Better?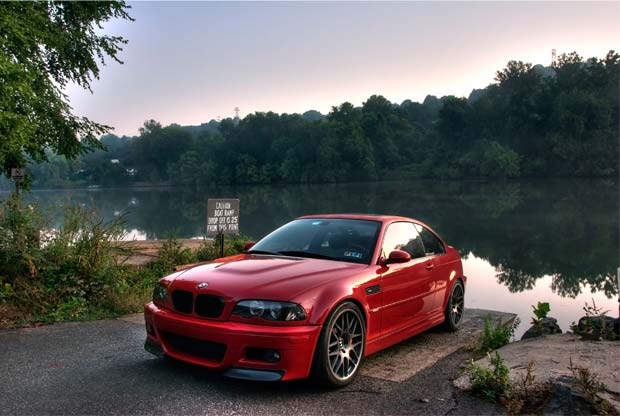 This shouldn't surprise you to much, but the E90 is way more luxurious than the E46. Like I said earlier, it was the best selling luxury car from 2006-2010, and for a reason. BMW focused on making the E90 much more luxurious than the out-going E46.
This was due to their customers repeatedly asking for more luxury. They simply wanted more luxury features for the dollar.
I won't go into the different features offered with each one, but trust me, the E90 is a much more comfortable car to drive around in. Why don't I tell you about the features? Because we would be here until next year comparing little features of each car.
E46 vs E90: Price
From what I have seen on Craigslist locally (Phoenix, Arizona), prices for an E90 335i range from $10k to $20k. The prices I've quoted are for different years, with different milage, all of them in what looked to be great condition. Lower models of the E90 range from $7k to $10k.
RELATED: BMW E90 vs F30: Is The F30 Worth The Money?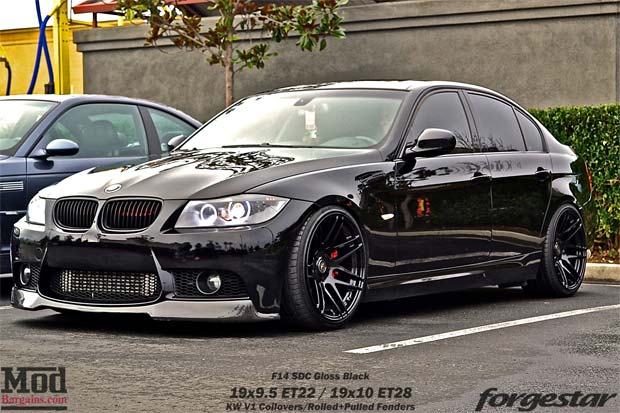 The E46 on the other hand ranges from $4k to $9k. This of course is once again varies a huge amount based on milage, age, mods, seller motivation and other stuff.
Here's the bottom line. The E46 is obviously cheaper than the newer and more luxurious E90. The E90 is a much more luxurious vehicle that is way more desirable to the average person. The money you save going with an E46 can be used towards things like a turbo kit or expensive suspension.
E46 vs E90: M3
In case you've been living under a rock you're entire life, the BMW M3 has become one the most iconic sports cars of all time. It has become the standard that all other sports cars strive to become one day.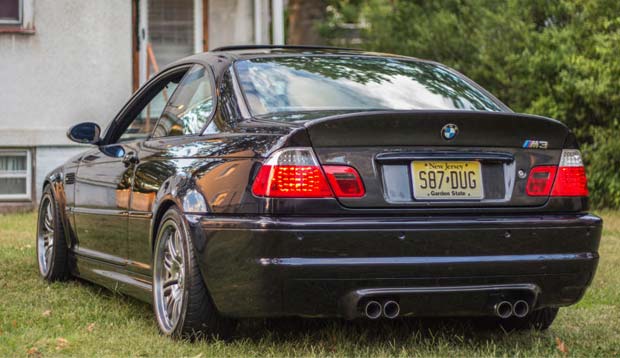 The E46 M3 costs $15k to $20k for a nice one. For the money you get a 0-60 time in 4.9 seconds. Light weight panels, tuned suspension, and bigger brakes are also a part of the M3 package. The interior is nearly identical to the standard E46.
The extra money goes basically to a better chassis, more horsepower, better suspension, and better brakes.
RELATED: 335i vs M3: Is The M3 Really Worth It?
0 – 60: 5.1 seconds
60 – 0: 112 feet
Horsepower: 333hp
Torque: 262 lb-ft
Weight: 3,400lbs
The E90 M3 costs anywhere from $20k to $40k. The biggest difference between the E46 M3 and the E90 M3 is the power plant. The E46 had a 3.2L inline-6 that produced an impressive 333 horsepower.
But, the E90 M3 received a 4.0L V8, that produced 420 horsepower. Just like M3's before it, the E90 M3 received better suspension, bigger brakes, and light weight panels.
0 – 60: 4.4 seconds
60 – 0: 110 feet
Horsepower: 420hp
Torque: 295 lb-ft
Weight: 3,700 lbs
E46 vs E90: Track Use
This is where it gets a little more interesting. If you're a car guy or gal who likes to go to the track, or plan on one day going to the track, than this part is for you. The E46 is an excellent track car, its a tiny bit on the heavy side but it'll smoke countless other RWD cars. But what about the E90?
RELATED: Is Mercedes Benz is STILL Beating BMW?
The E90 (3,800 lbs) is significantly heavier than the E46 (3,500 lbs). You can't make a car way more luxurious without making it heavier. Its the only draw back to adding luxury features. Does that extra weight slow the E90 down? Well not really.
Chassis dynamics is a huge factor when it comes to circuit racing. The E90's chassis is stronger than the E46's chassis. This allows the suspension to properly do its job. The E90's suspension is also much more refined for both luxury and better grip.
So, both the E46 and the E90 are excellent track cars if you're a beginner. More experienced drivers will probably prefer the E46 due to its weight advantage and cheaper parts.
So Which One is Better?
After all of this information I've just given you, which one is actually better? Well it really comes down to how much money your willing to spend on a car. Both the E46 and the E90 are excellent cars that can be used for the track, or for street.
I personally would rather have an E46, just because its way cheaper. Which one would you rather have? Let me know in the comments below!